The staff are an integral part of the beautiful, high-quality kitchens we produce here at Glotech Kitchens.
We've been lucky enough to expand our team this year, with the addition of an experienced designer, Matt Meggitt, this June. We sat down with him this week to get to know him a little better. Here's what he had to say…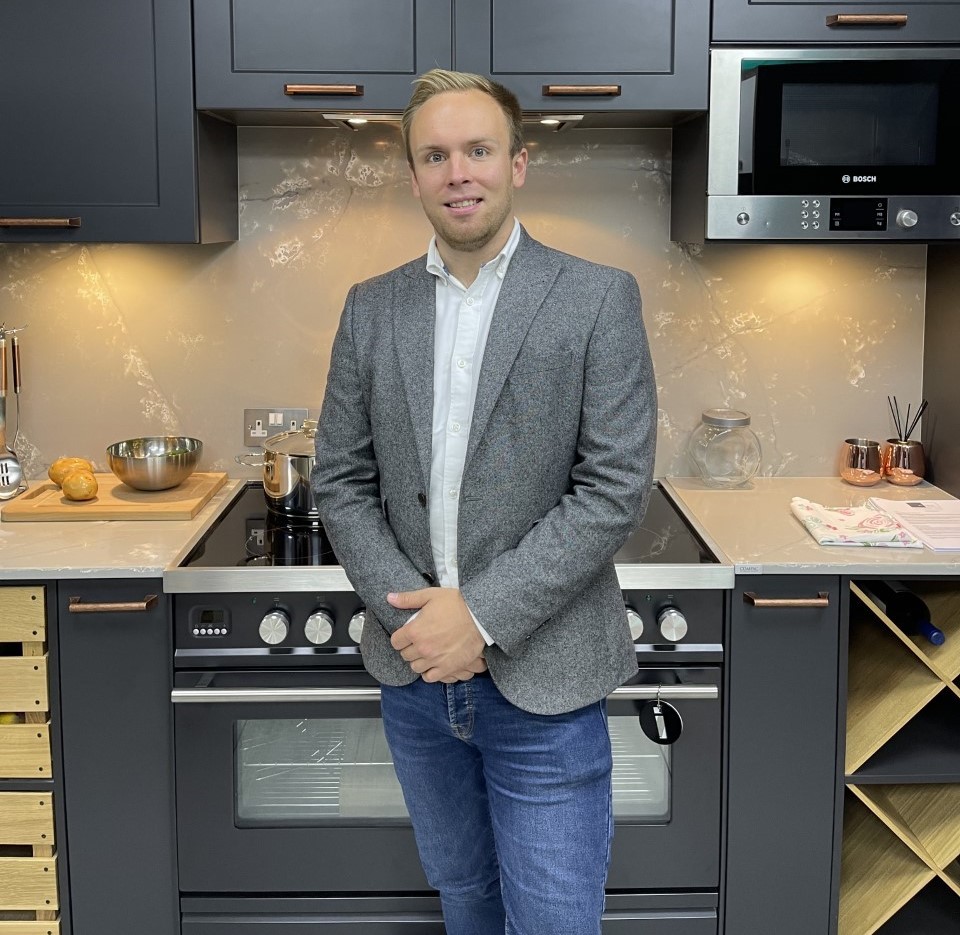 What made you join Glotech Kitchens?
I love working with customers on their dream kitchens, and Glotech offers a wide range of stunning furniture. It's great to have free rein to design the perfect kitchen for customers.
Glotech Kitchens also has such a solid arm for appliance sales, and I love that we offer the highest quality appliances at competitive prices.
If you had to give your customers one tip on creating their kitchen, what would it be?
Join Pinterest and get exploring! If you can dream it, we can create it. Having an idea of your likes and dislikes before coming is helpful. That being said, if you're undecided on parts of your project, it's our job to give you practical advice.
What's been the favourite kitchen you've designed?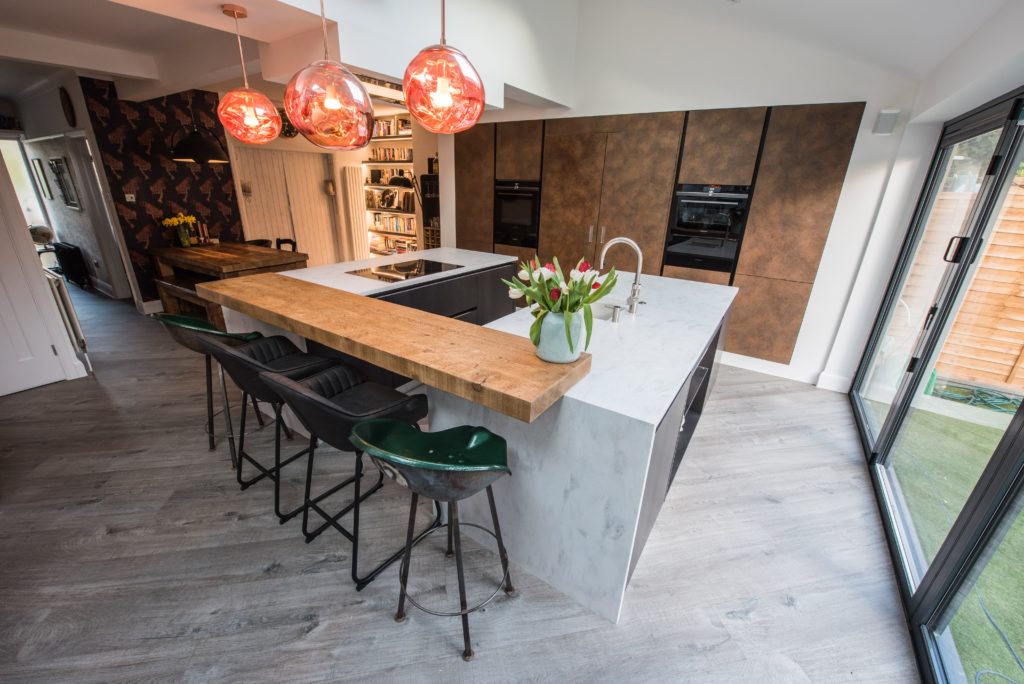 This customer had a new large extension and wanted to continue washing up or cooking for guests, whilst admiring the view at the same time. This led to many different design alterations before the final design of two islands tied together with a solid wood breakfast bar. It was great to see this design come to fruition.
So, more about you, Matt. How have you been coping during the pandemic and the various lockdowns?
The pandemic was a great break from the usual routine. It led me to buy and convert an off-roading motorhome in my spare time. The vehicle includeda bespoke handmade kitchen, central heating, and all the conveniences of a modern home.
Finally, give us an unusual fact about you!
When I'm not designing beautiful kitchens, you'll find me rock climbing around the world. Oh, I can also hold my breath for four minutes underwater! If you'd like to meet Matt and pick his brains about all things kitchen design, book a FREE design appointment today here.