It's no secret that white kitchens have a timeless appeal. For this reason, they have been extremely popular for decades — and there's no doubt this will continue for years to come.
White can create a beautifully complete kitchen no matter what kind of furniture you choose. Best of all, it is neutral and can blend with any interior design and decorating style, including traditional, modern, or minimalist home designs.
Here are some white kitchen ideas to help with your design plans…
1. Contemporary White Kitchen
White is a colour that exudes elegance, and it can be used to create a chic and modern look in your kitchen. For instance, the white cabinets in this kitchen below match seamlessly with the white walls, creating a bigger and brighter space. If you are looking for a sophisticated and modern look, you should consider a sleek white kitchen design.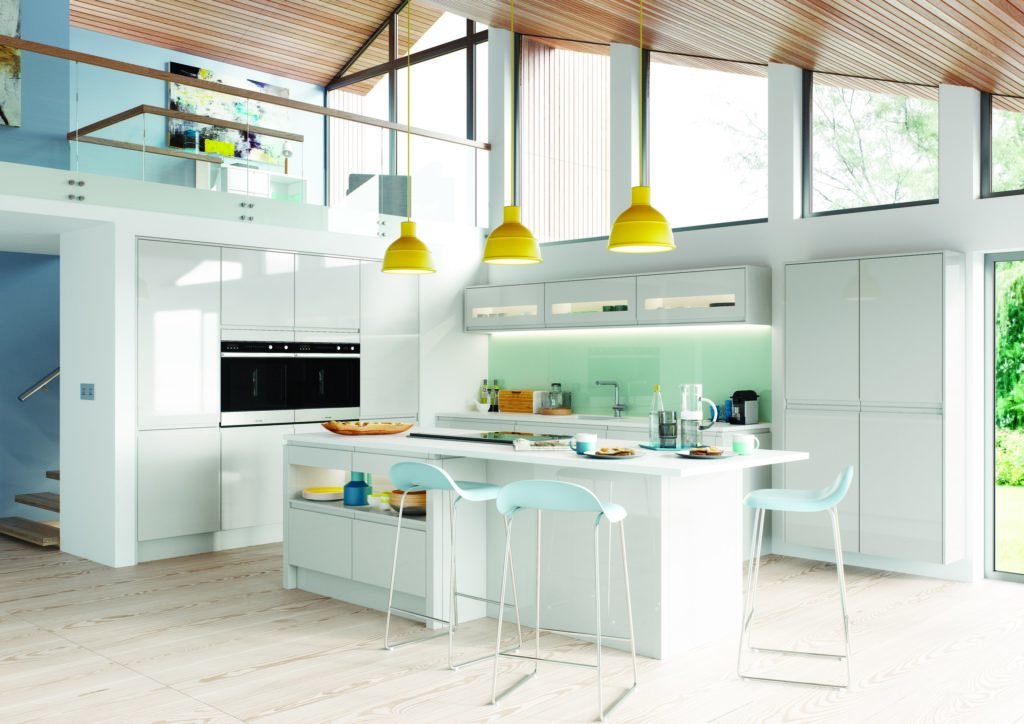 Designing a sleek white kitchen is not as hard as you think! Matt white cabinets blend effortlessly with other elements in the room, while gloss white cabinets can make a small space appear brighter and larger. You can also choose any flooring you'd like, whether wood or tiles, as white goes well with both.
If you want to make your kitchen a bit more interesting, you can add some colour by adding vibrant artwork, bold accessories like light shades, or a pastel splashback. Either way, a sleek white kitchen design will give your home an elegant yet modern feel that will surely impress guests.
2. Classic white kitchen
Classic white kitchens are versatile, homely and charming. They're a popular choice for those who want their kitchen to be a place of comfort and ease. Traditional white kitchens can be customised to suit any style, from traditional farmhouse to charming British.
In-frame kitchens or shaker kitchens are an excellent option for traditional white kitchens because they add visual interest without being too busy. You can also choose a more contemporary look by opting for flat-panel doors with minimal fuss.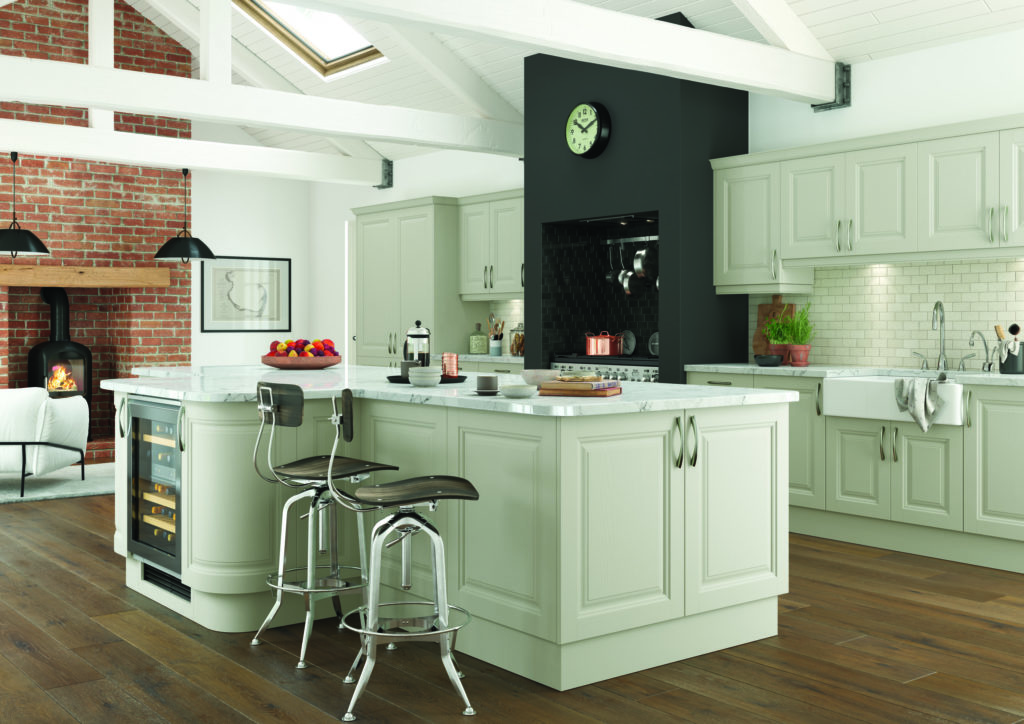 Your kitchen worktops play a significant role in the overall look of your kitchen, so be sure to choose one that complements your classic white cabinets. Granite or marble worktops will give your kitchen a luxurious feel, while wooden worktops add a warm and cosy touch.
3. White Kitchen with Natural Design Elements
If you want a kitchen that looks fresh and contemporary yet still has a warm and homely feel, then you should consider adding some natural design elements to your white kitchen. Wooden floors, worktops, and doors are a great way to do this. You can also add a touch of the living world, such as a trailing plant on a shelf, herbs ready to add to your cooking, or a fruit bowl.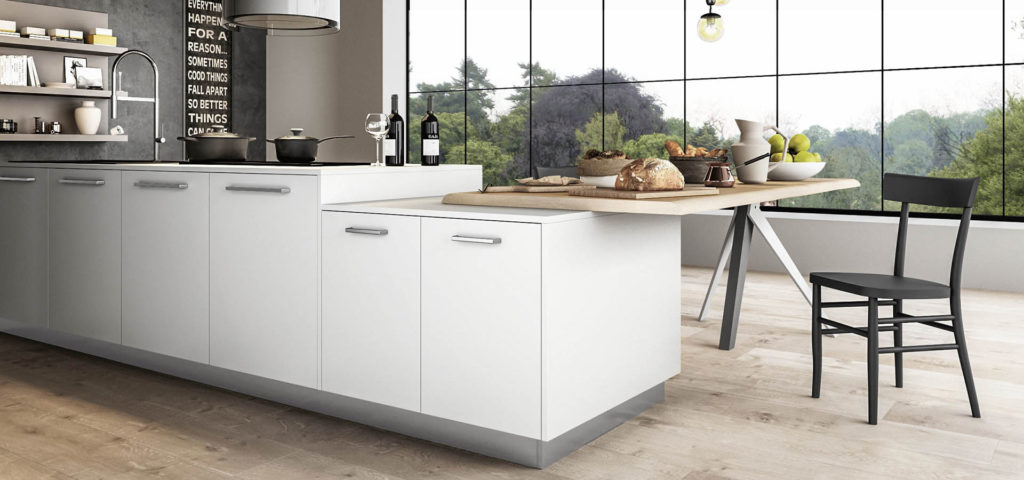 Another way to add some natural elements to your white kitchen is to choose a backsplash that features stone, timber or brick. This will help to give depth to the space against the light of the main colour palette.
A white kitchen can have many different looks, depending on the style of your home and your personal preferences. However, all white kitchens share a common theme – they create a bright and versatile space that is perfect for entertaining or simply relaxing.
If you are considering a white kitchen for your home, explore all the different design options to find the one that best suits your needs.