'Blue kitchens' are trending in the UK and with good reason.
Using this colour is a great way to update your home, and blue kitchens are becoming more popular as they lose their old-fashioned stereotype of being more masculine or for homes near the seaside!
1. So, what shades of blue should you use in your kitchen?
The trend for blue kitchens is moving towards darker shades, such as the steel blue we used to design this beautiful two-tone shaker by Christopher Mark. These colours are perfect for a modern or traditional style kitchen.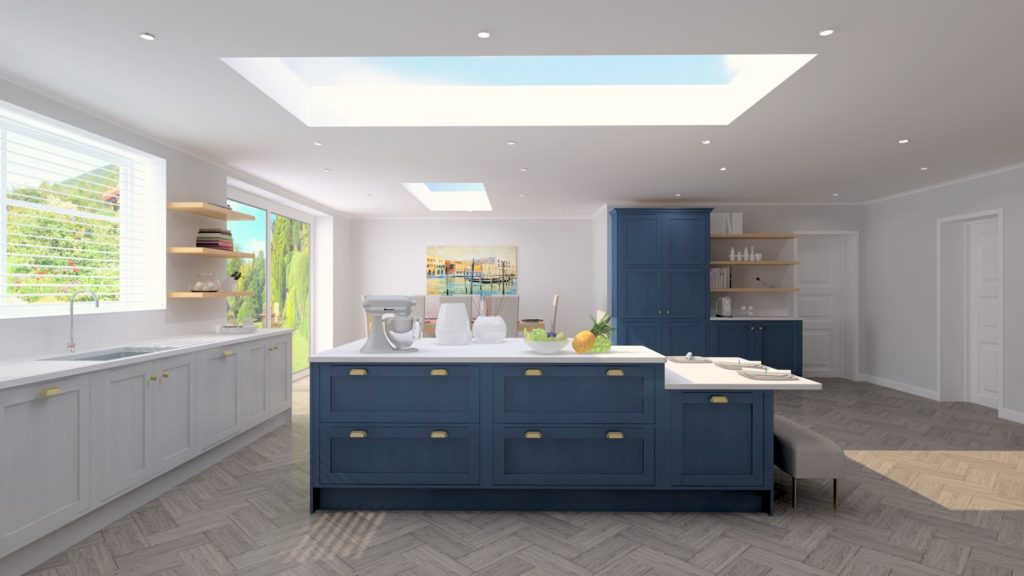 2. What other colours are good to pair with blue kitchen cabinetry?
Kitchen colours that complement blue well are usually whites and greys. Teaming darker blues with lighter colours is the perfect way to avoid overpowering the room, as we did for this kitchen design.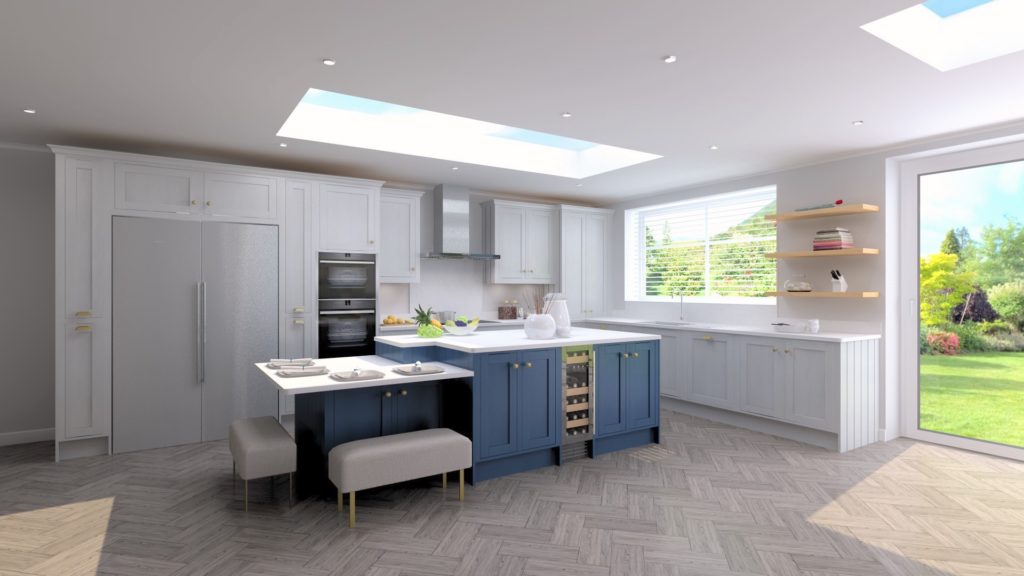 3. What type of kitchen worktop should I use?
A lighter colour is the best choice for kitchen worktops – this colour will look more modern in your space, and it will also help to brighten up the blue cabinets. If you're going for a traditional look, marble look quartz worktops are perfect as they have a classic feel about them. Granite is another popular choice, and it comes in lots of different shades and patterns, so you can find one that matches your blue kitchen perfectly!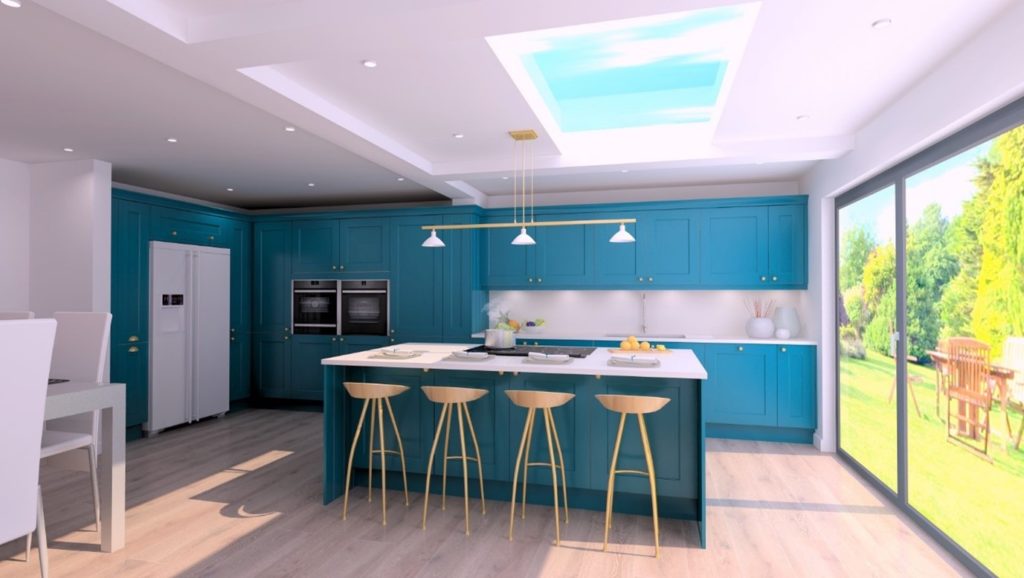 4. What material matches a blue kitchen well?
One word – wood! Touches of timber in a kitchen instantly create a laid back, natural atmosphere, and it's easy to do.
It can be incorporated into your kitchen design in many places. For example, in wooden herringbone or straight panelling and breakfast stools as you see in these examples, as part of a worktop or open shelving.
5. Will a blue kitchen date?
No, blue kitchens will never go out of style. On the contrary, they are currently on-trend and will only become more popular in the coming years, thanks to their timeless attributes. So if you're thinking about giving your kitchen a makeover, blue is a fabulous colour to choose!
In conclusion, you don't have to go overboard with blue in your kitchen. The key is adding the right amount of colour and following some simple design rules to get a cohesive look throughout your space.
For heaps more blue kitchen inspiration, check out our kitchen ranges page.