If you had to describe a classic kitchen, how would it look?
We'd bet you'd describe a shaker kitchen in neutral tones – most likely cream with an oak worktop and deep sinks that was fit for a country home. And whilst they can certainly be all the above, a classic kitchen in 2021 is so much more.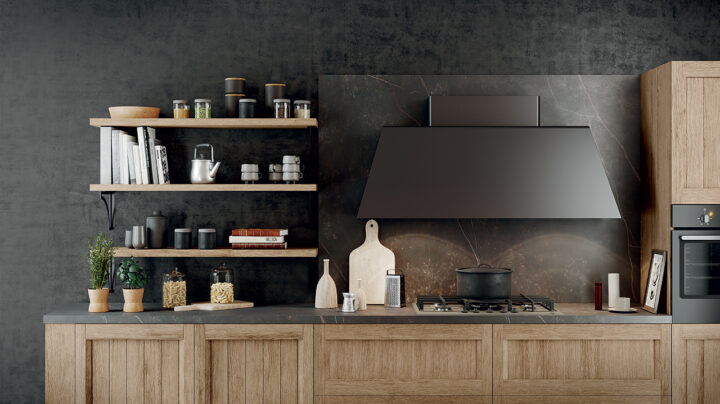 Classic (or traditional) kitchens stick to specific rules and principles that keep them timeless, such as symmetry, sleek straight lines and simple cabinetry made of quality materials.
Too hot to handle?
One quick, easy way to make your traditional kitchen fit for 2021 is simply to take off the handles! As you'll see in both these examples, it instantly updates the look, providing a perfect blend of traditional and modern.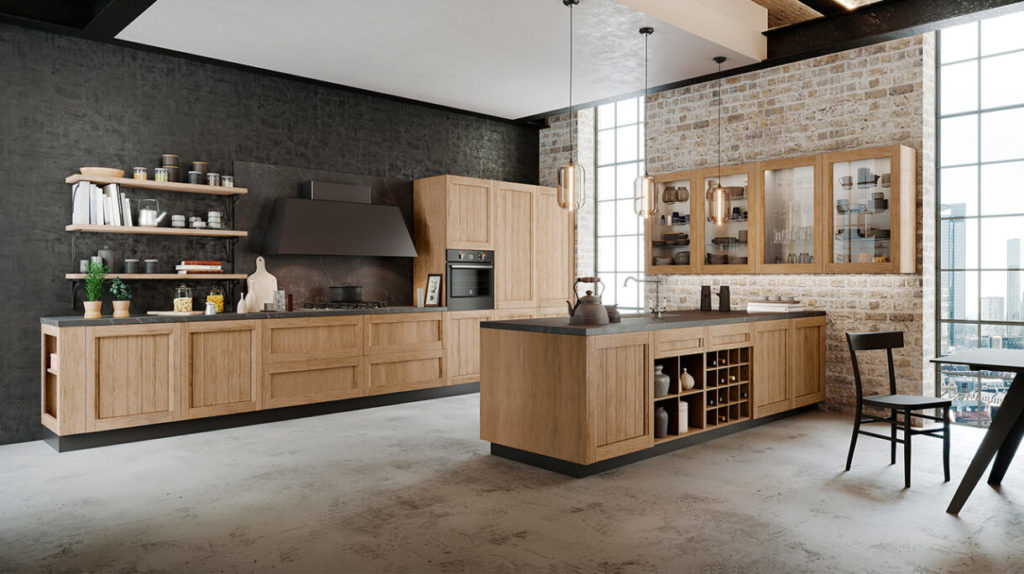 Wood in a classic kitchen isn't bound to a worktop. The rise of Scandinavian influences in kitchen trends has seen kitchen designers use wood throughout, and the results are excellent.
This Frida Classic Kitchen above is a perfect example.
It's a highly versatile kitchen with several finishes, but this wood finish is our personal fave. It can be teamed with exposed brickwork, metal chairs and indoor plants for an edgy, urban look or paired with muted tones and plain tiles for a simplistic style.
Traditional kitchen colours choices are bolder than ever. Give an injection of life with forest greens, anthracite greys or hartford blues, teamed with contrasting whites, light greys or stone. The result is a two-tone kitchen that is exceptionally trendy and bang up to date. If you prefer muted tones, this Harborne Shell & Stone classic kitchen is for you.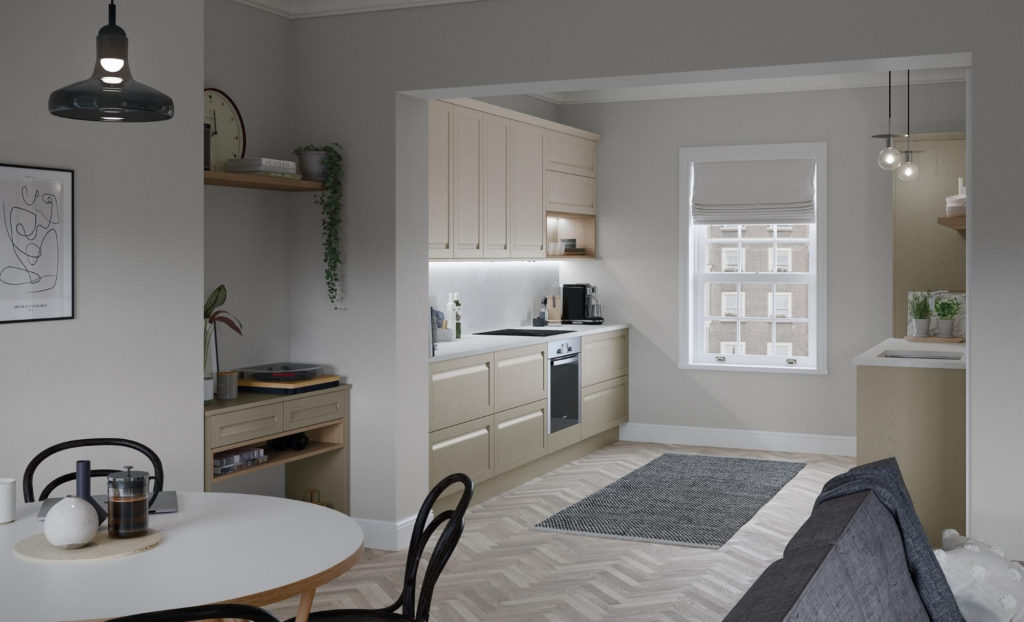 Think outside the light box
This is another traditional kitchen that leans on the influences of Scandinavian style to create a minimalist look. This kitchen benefits from the addition of LED lighting under its cupboards to add depth and extra warmth. We'd advise going all out when using simple colours and adding these lights plinths, strip lighting above cabinets and statement lighting above peninsulas and islands.
Update with accessories
This kitchen looks great teamed with monochrome accents, but you could also add brassy tones or a pop of colour for a different finish. The beauty of this classic kitchen style is that it can easily be updated with accessories to completely change the look and feel, keeping it in fashion forever!
If you'd like some help designing a traditional kitchen with a timeless style, we can help!
Contact Glotech Kitchens for Classic Kitchen Design
At Glotech Kitchens, we're an award-winning kitchen design company that specializes in a widerange of kitchen styles, including classic kitchens. If you're inspired by the traditional kitchen design ideas above and you'd like to speak to an expert kitchen designer about a new kitchen, get in touch with us. Call us on 0208 492 7508 or you can send us a message here.