Whether you're a coffee drinker, tea slurper or hot chocolate cradler, as a nation, we're united by our love for a hot beverage!
It's no surprise that the kettle is a staple part of every kitchen across the country.
Or was. Over the last few years, we've seen a surge in demand for kitchen gadgets that save us time, effort and money. And one of those gadgets has been the instant boiling water tap.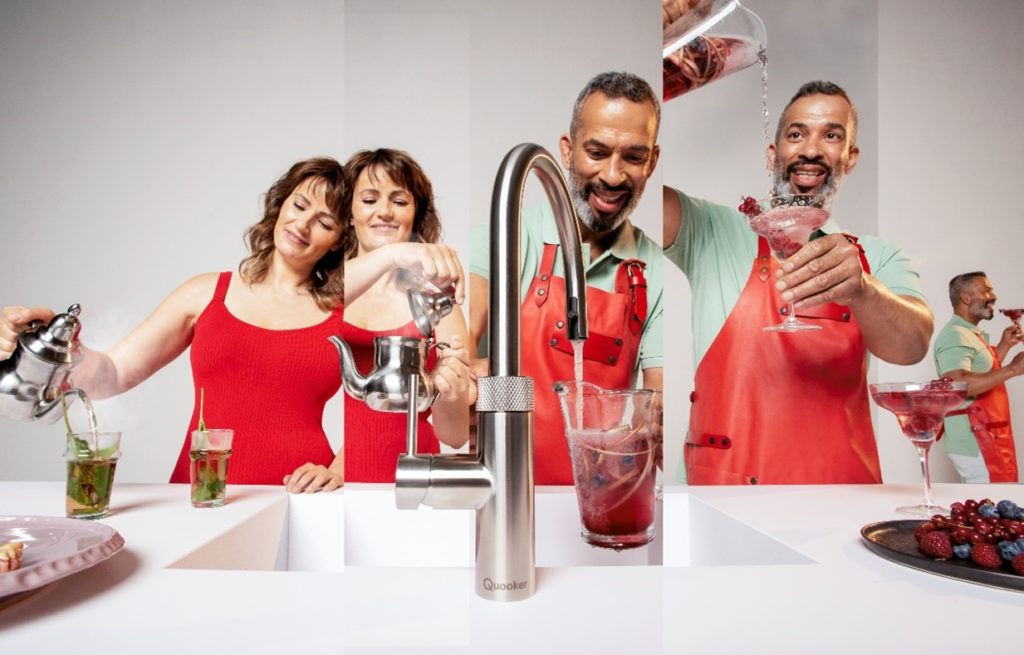 In particular, the Quooker tap is becoming a kitchen design must-have, so the humble kettle is dying out! So, what IS all the fuss about?
Instant boiling water
Quooker taps dispense boiling water up to 100 degrees, as well as the cold and warm water of your average tap, all at the slide of a button.
So whether you are boiling vegetables, making a brew, making up baby's bottles or cleaning, the boiling water is instant.
When combined with the Quooker CUBE, you can also enjoy chilled and sparkling water on tap, too!
Not only do they act the part, they also look the part. Available in various styles and finishes from polished chrome, gold, to black, and a square or round design, there's something to suit everyone.
You can opt for a Quooker tap to replace your existing standard tap or have it in addition to your regular tap.
For a streamlined finish, why not consider the Nordic twin tap pictured below? Two beautiful taps in the same design; a mixer tap for hot and cold water, and a Quooker tap for boiling water. It's perfect for busy households.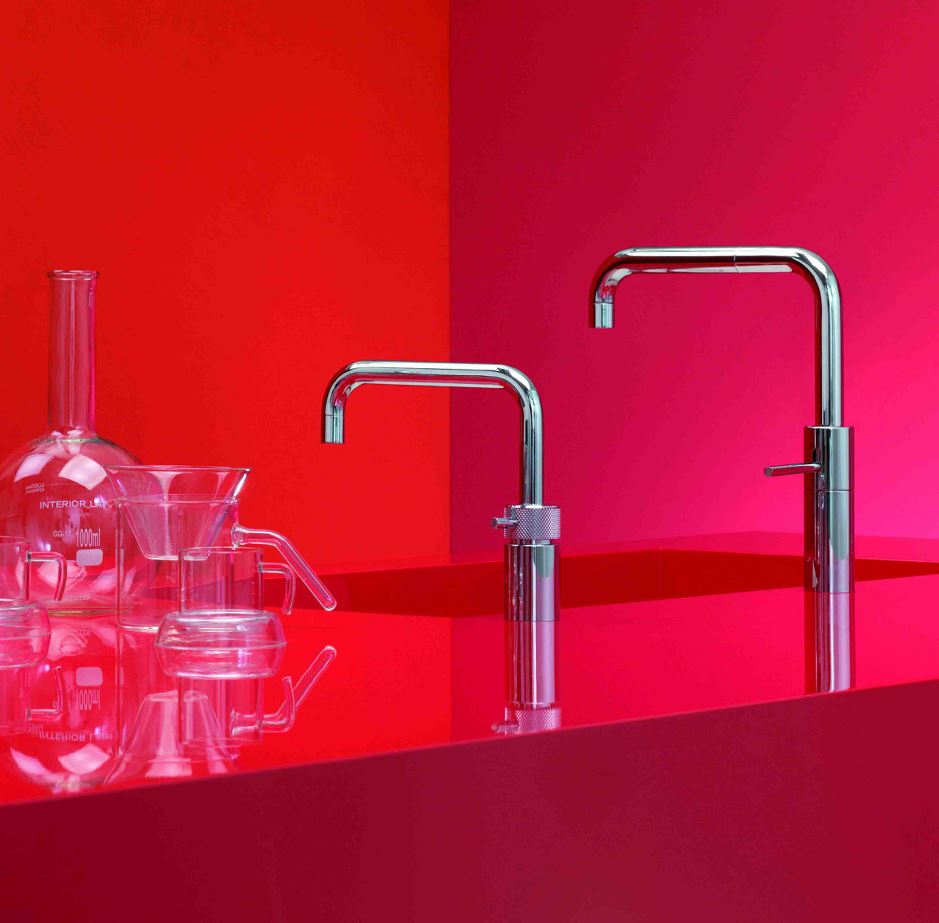 Those with children will find the Quooker tap a revelation, especially when it comes to those midnight bottles! Rest assured the tap has a safety twist function that makes it impossible for small hands to land themselves in hot water.
The flex, pictured below, also comes with a handy, flexible pull-out hose for the ultimate convenience.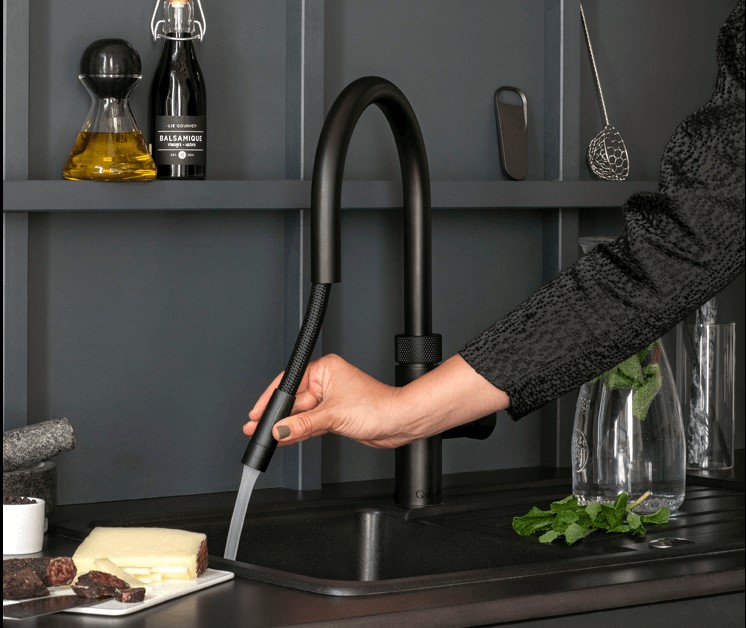 It's essential to do our bit to be as eco-friendly as we can over the coming years, and the good news is that these taps are energy efficient thanks to the boiling water being stored in a tank in a vacuum under pressure.
For more information about our range of Quooker taps and what's right for you, contact us to arrange a chat.