There's more to kitchen sinks than meets the eye – or at least, than what you see when first browsing Pinterest for ideas.
Finding an attractive sink that matches the overall kitchen design is a top priority for many homeowners. In contrast, others are more concerned with having a durable sink that will withstand daily use. Sure, your sink must match the style of your kitchen, but there are also some practical considerations to consider. So before you decide on that lovely farmhouse sink, make sure you know what you're getting into! Here are some tips.
Single vs Double
Double bowl sinks come in handy when you're doing two things simultaneously, like washing and rinsing dishes. You can also use one side for washing and the other for prep work like chopping veggies. However, they can be a bit more challenging to keep clean because there's always water sitting in one bowl, and it has twice as many edges as a single bowl. On the other hand, single bowl sinks are typically smaller and take up less counter space. They also tend to be easier to clean since there's no need to worry about getting water and soap in those hard-to-reach corners.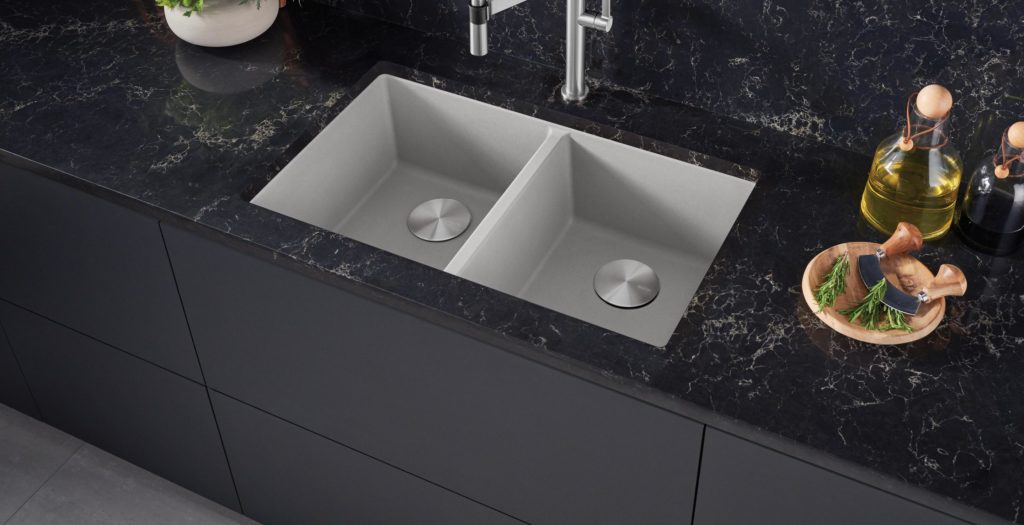 Ceramic vs Stainless Steel
Do you want the classic look of ceramic or the modern appeal of stainless steel? These two are perhaps the most popular materials used for kitchen sinks. In terms of practicality, ceramic sinks are solid and durable, with a smooth surface that is easy to clean. However, they can be pricey and susceptible to the very occasional chip and crack.
Stainless steel sinks are more durable and resistant to staining and chipping. They're also easier to clean. However, they might not be as visually appealing depending on your overall kitchen design, and they don't absorb noise quite as well.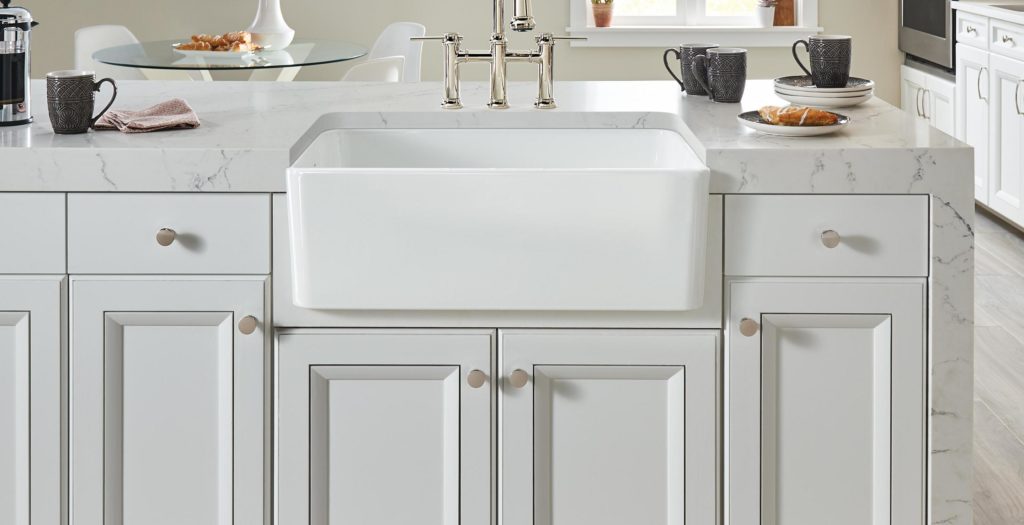 Squared vs Rounded
While some people might think that squared-off sinks look trendier and more modern, others will argue that a rounded sink is easier to clean and maintain. Squared sinks, or zero radius sinks, are perfect for contemporary, minimalist kitchen designs. They may offer more stability, especially when stacking many dishes since they are flat at the bottom and on all sides.
Meanwhile, rounded edges make it much easier to reach all sink areas when cleaning. This translates into less time scrubbing away at stuck food particles or splatters on basically every part of the sink's interior surface.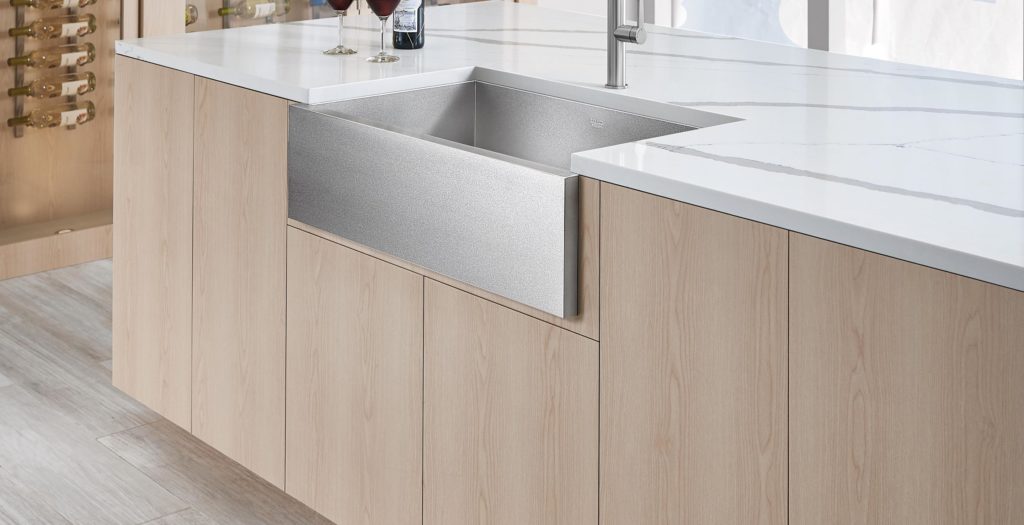 So, would you go for the more aesthetically pleasing sink or the more practical and functional one? No matter where you stand on this debate, there are some great options out there for both practical and stylish sinks. So take your time deciding what's best for your kitchen — the perfect sink is definitely out there!
Need more kitchen sink design inspiration? Check out how we've incorporated sinks into the overall kitchen design for our previous clients.