At Glotech Kitchens, we're passionate about bringing you the very best in kitchen design and quality.
Part of that commitment includes continually evaluating our products and new options on the market to ensure we are providing the latest innovations. One of the partners we're proud to work with is Liebherr and their Monolith range.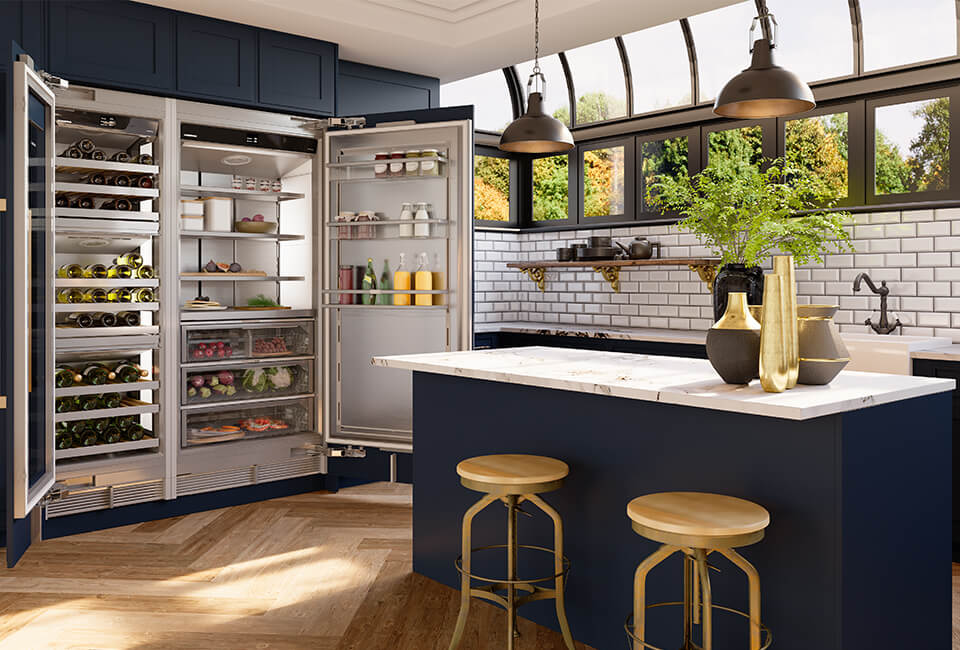 With 60 years of unrivalled cooling innovation and ingenuity, Monolith has been hailed as a monumental wonder of German engineering that has propelled food preservation to new levels.
So much more than just a refrigerator, this range has changed the game, with some seriously impressive features including:
Power Cooler
The power cooling system is designed to maximise utility and efficiency by allowing cold air to circulate behind the door. This means items stored in the door stay as cool as everything else.
The FreshAir activated charcoal filter system also eliminates odours, so everything stays smelling fresh as the day you put in the fridge.
Ice Maker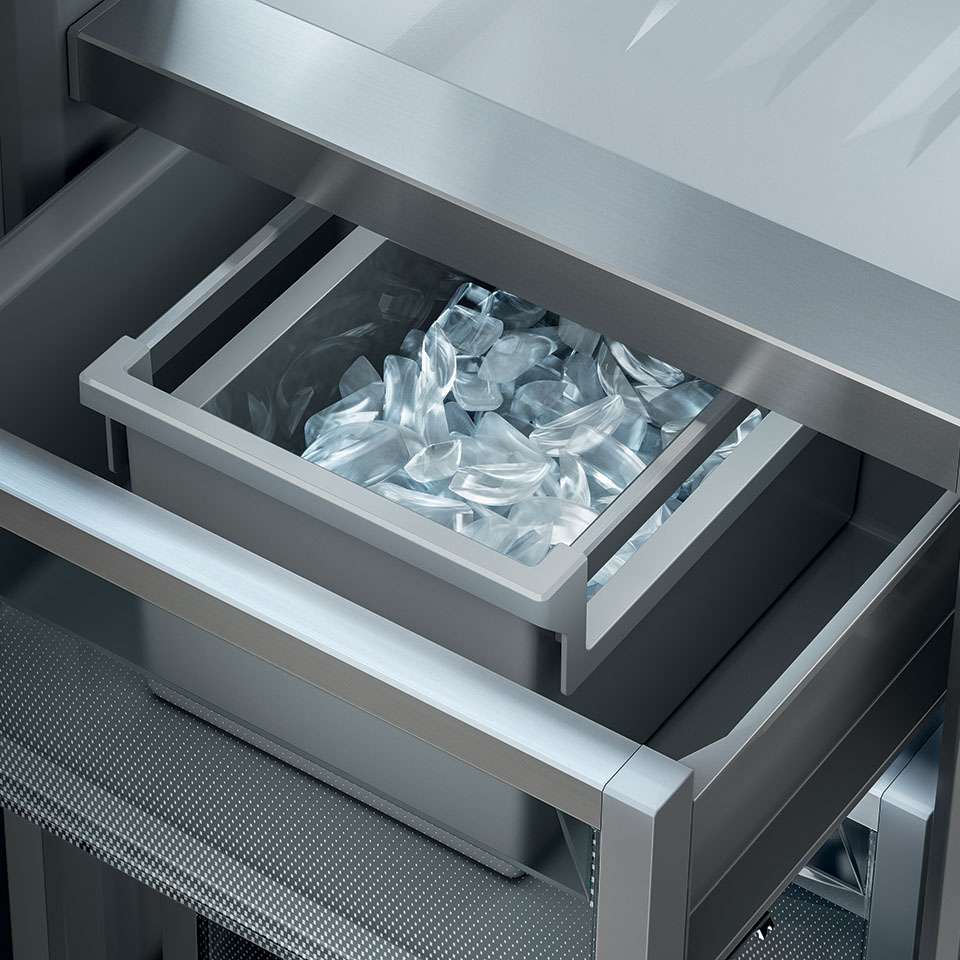 A real crowd-pleaser and popular addition for families who like to entertain. Access 1.6kg of filtered ice within 24 hours! It's one of those features that once you've experienced it, you'll wonder how you ever lived without it.
InfinitySpring
Everyone loves a water dispenser, but they're often unsightly and quickly show signs of corrosion, ruining the appearance of the fridge freezer. Enter the InfinitySpring, a flush-mounted internal chilled water dispenser that's ready when you is needed and virtually invisible when you don't.
BioFresh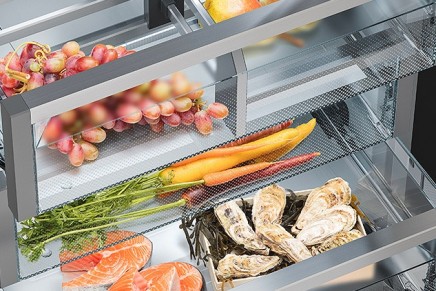 Every Monolith fridge is equipped with BioFresh technology. This creates different climates in the refrigerator to retain the vitamins, aromas and appetising appearance of your food for significantly longer than a conventional cooler.
It means it can store your veggies at the perfect temperature in one section of the fridge, allowing your meats and cheese to be cooled perfectly elsewhere.
InfinitySwipe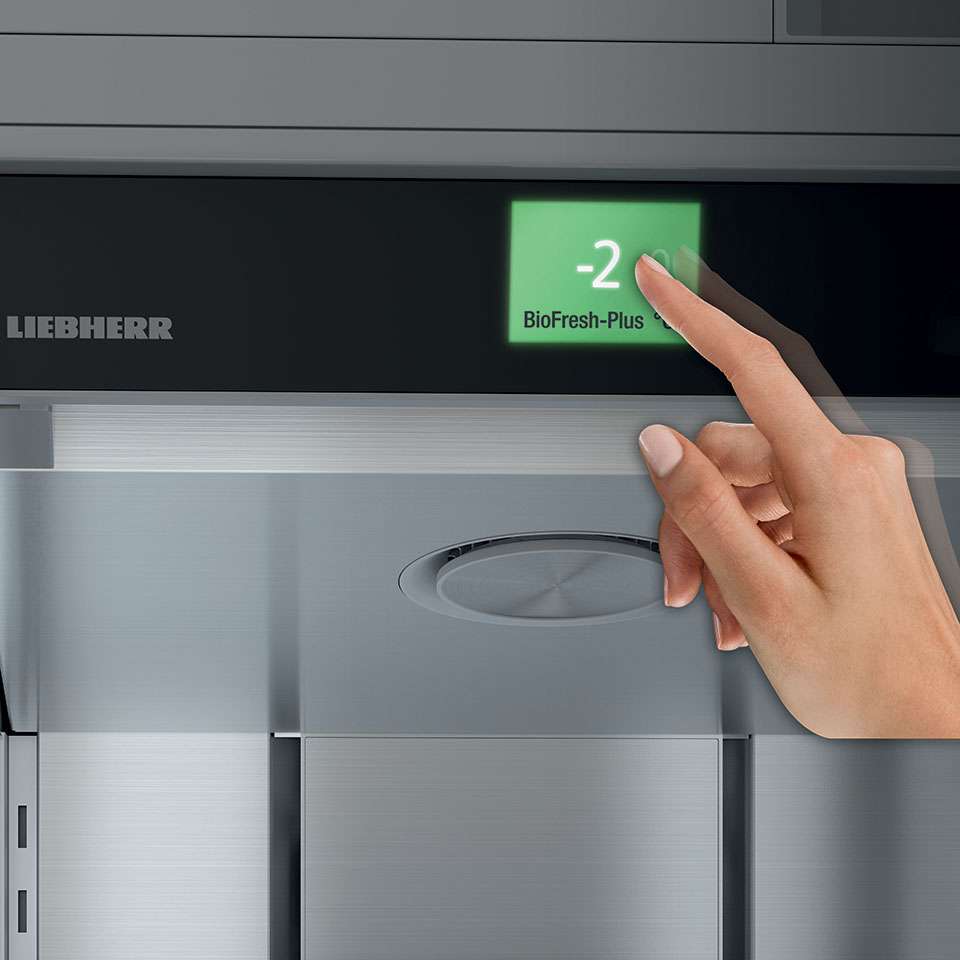 Effortless and straightforward to use, this intuitive electronic touch control panel features a swipe screen to control the whole fridge.
It's bright and user friendly, and not limited to household refrigeration either. You'll see this feature on an impressive range of wine fridges and stand alone freezers, too.