After another lockdown spent on DIY, home improvements and baking, it's no wonder we're falling back in love with our humble abodes.
It's also encouraged many of us to look at extending and improving what we already have, rather than putting up that For Sale board in search of something else.
A kitchen extension is an exciting time and a rare opportunity to start with a blank canvas to get the space you really want. And after a year spent largely indoors, the great news is you're probably a lot clearer about what that ideal home might look like.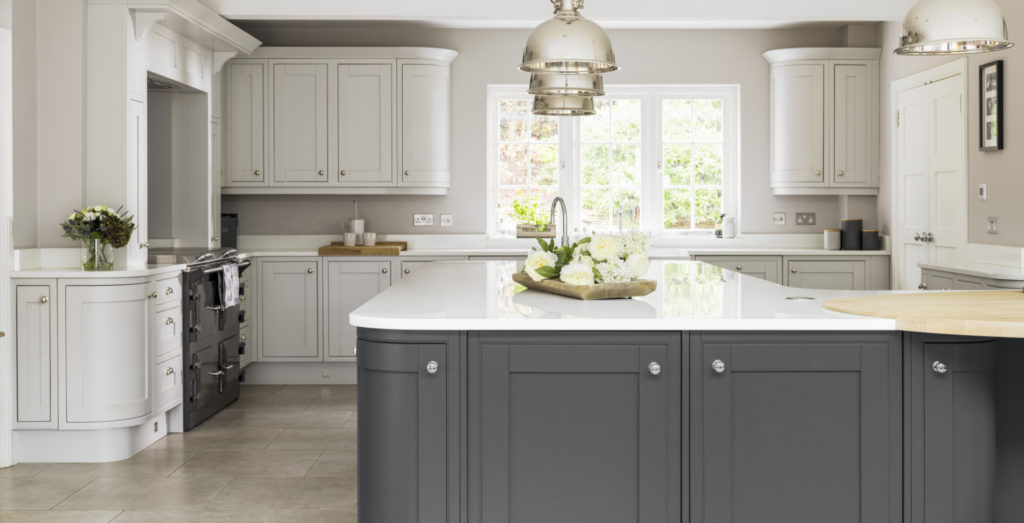 There's nothing like home when it's designed purposefully around you, and often, people who are lucky enough to extend and revamp never want to leave!
Even when they do, the houses are snapped up because they're often well thought out and perfectly created. So, where do you start with your extension plans, and what should you consider?
1. The big picture
First up, ensure you have a broad idea about what you want from your whole extension, as your kitchen may be just one part of this. Have a good understanding of what your budget is, how much time you personally want to spend on the project and what your ideal outcome is.
2. Choose an architect or an architectural technician
To choose the person or company who will produce your plans, first decide how much money you're prepared to spend vs. how much time you're prepared to invest in the project. Some architects will go far beyond producing plans, by project managing the build and liaising with suppliers.
Glotech Kitchens work regularly with an excellent team of architects and we would be more than happy to put you in touch with them.
3. Obtaining Planning Permission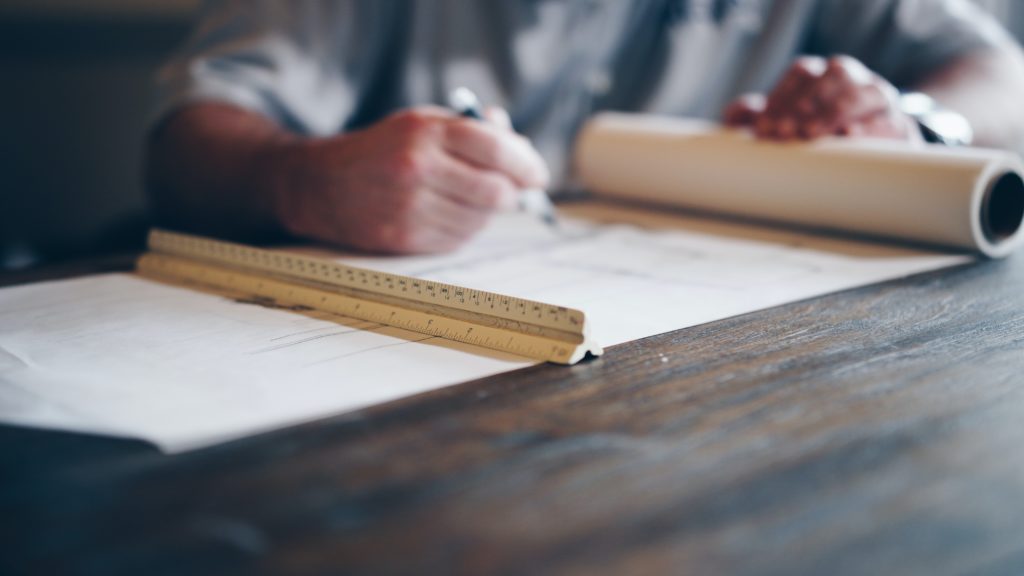 Of course, it's vital to ensure you have all of the correct planning permission and building regulation approval in place before carrying out any structural work. It's not as scary as it sounds, and a good architect will offer guidance.
It's important to factor in timescales that have an impact on subsequent stages. Unless you're planning on acquiring a rather large chunk of your outdoor space, you'll probably get approval within eight weeks.
4. Choose a builder and kitchen designer
Here at Glotech Kitchens our kitchen designers would be more than happy to work with you as soon as you have obtained planning permission. Sometimes the earlier you start work on the kitchen layout the better as often small tweaks to the room could make a big difference to the kitchen design.
Your kitchen designer will work alongside your chosen builder so that services are in the correct place including water, electrics, gas and ventilation.
We work with many builders and contractors and happy to recommend so please do speak to us if you are struggling to find the right builder for you.
5. Layout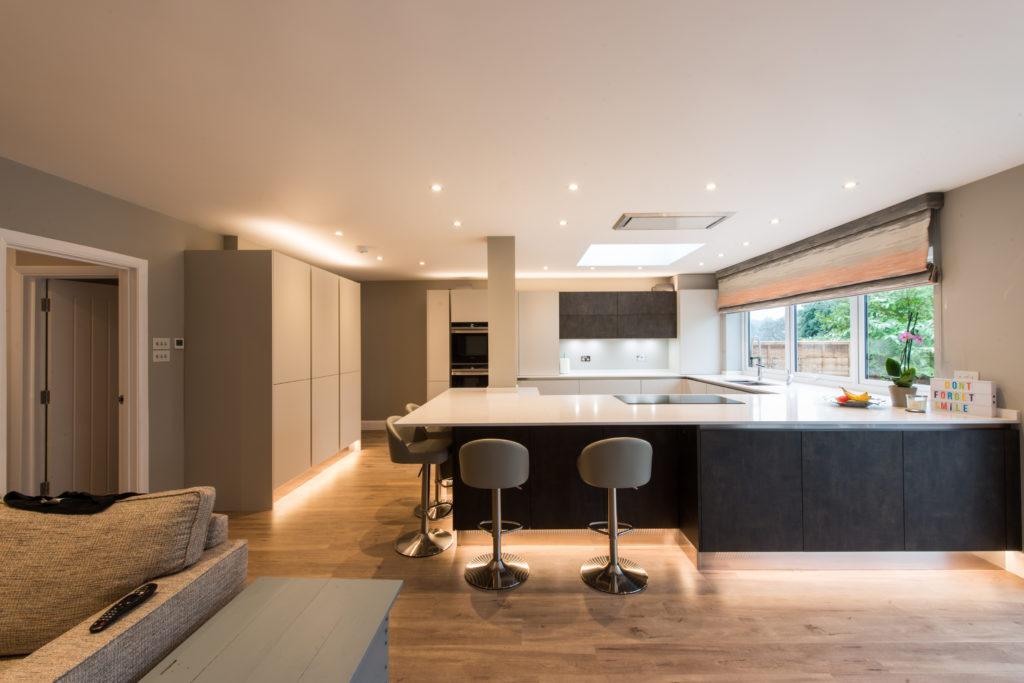 Now for the kitchen stuff! The layout is the beginning, middle and end of process, and it incorporates everything that makes a kitchen work, so it needs careful consideration.
You may well want to consider moving your kitchen all together now you have more space, which leaves you with a magnificent blank canvas!
Your layout will be governed by the space you have and also your lifestyle. If you're a keen cook, you'll need plenty of worktop space. If you're part of a large family, you'll want plenty of storage. If you work from home or entertain, then an open-plan kitchen designed for multifunctional living could be for you.
Your Glotech Kitchen designer can help you at this point to decide the best layout for your space, home and family.
6. Planning for natural light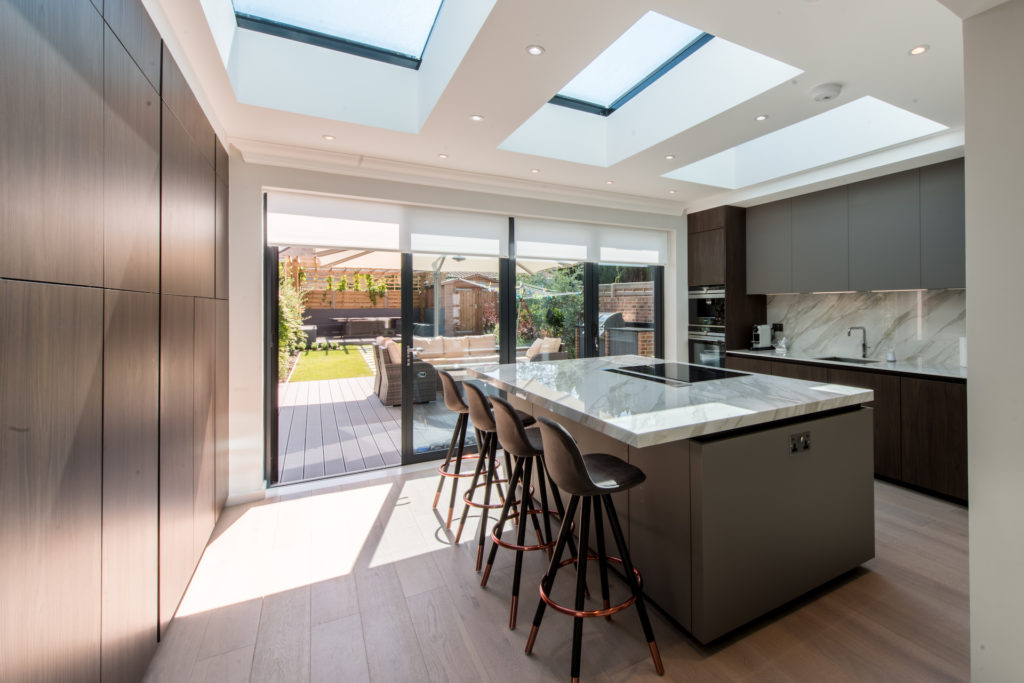 Now is a great time to evaluate your current light; is it enough? Would you benefit from the addition of a roof lantern, sky light or bifold door?
Open-plan spaces will also flood extra light into the room, but it's important to consider whether that will work for your family and routine (although I'm yet to meet anyone who went open-plan and regretted it!).
7. Choose your kitchen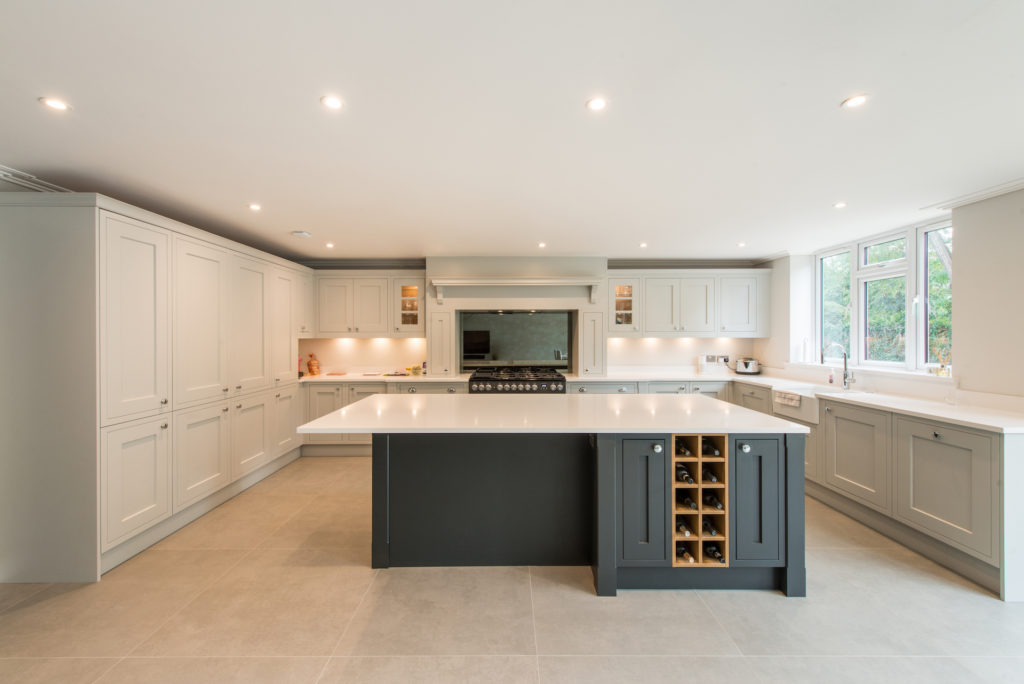 Once you've made all of the essential decisions, it's time for the fun to start. Enjoy the journey as you have an appointment with your Glotech Kitchens designer to chat about styles, colours and the appliances for your new dream kitchen.
At Glotech Kitchens we will put together life-like CAD drawings of precisely what your kitchen will look like for you to amend and approve as you see fit. Once you've made your final decision, we will get working on the service drawings for the builder and schedule in fitting dates.
Contact Us for Kitchen Design Services
If you're planning a kitchen extension and you're looking for a kitchen designer to help bring your dream kitchen to life, get in touch with our experts at Glotech Kitchens. Once you've obtained planning permission, our kitchen designers will walk you through every step of the design process.
Call us on 0208 492 7508 or you can send us an enquiry here.