I was talking to a client last week, and she said something that made me think.
"My kitchen is so small; I'm not sure if it's even worth using a kitchen design company."
So I told her the truth:
If you've got a small kitchen, you need a kitchen designer.
You need to use every trick in the book to maximise space and utilise every inch of your kitchen if you want to get the best out of it.
At Glotech Kitchens, our kitchen designers are experts at creating beautiful small kitchens, that have all the light, space and luxury of a larger kitchen.
Let me share with you, just some of the secrets to this.
Super Kitchen Storage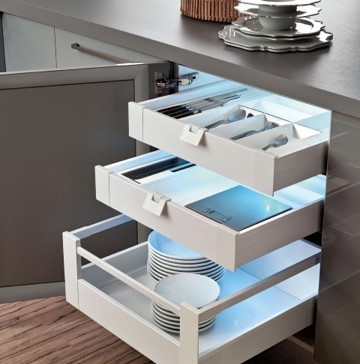 Perfecting storage is essential in any kitchen; it helps your day to day tasks run smoothly.
In a small kitchen, it's vital to keep worktops clear to create more space to do this efficiently, and you need the right storage solutions.
Your instinct might be to opt for just a few drawers and plenty of cupboards, but actually deep drawers can hold a lot more than cabinets, so don't hold back!
Bespoke kitchen storage options will work around your items and streamline your cupboard itinerary. That's something we can create for you.
Minimalism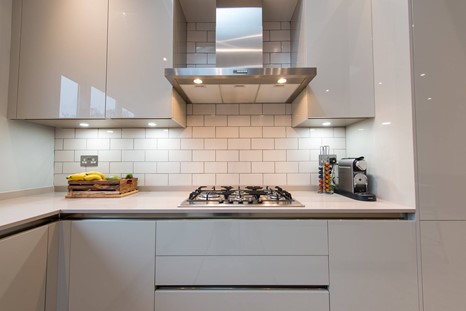 ---
Remember, Less is more; it's time to say goodbye to the clutter!
A minimal kitchen design is also about style, stick to neutral and light tones that will create the illusion of space.
Gloss cabinets are an excellent choice for smaller kitchens and will reflect the light around the room.
Integrated Kitchen Appliances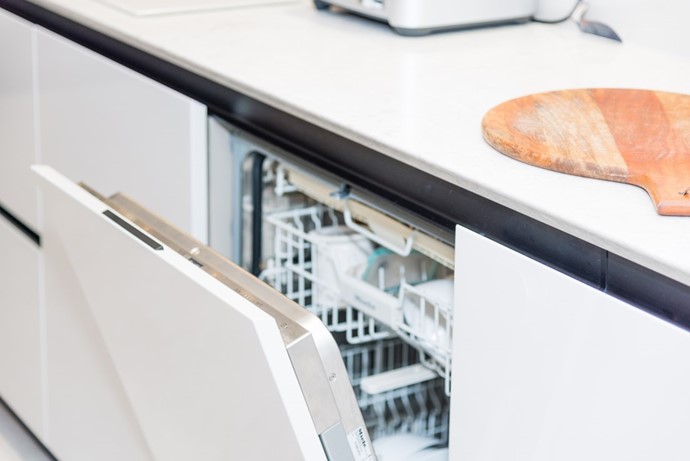 ---
Integrated kitchen appliances will fit snugly into your existing space, creating a uniform finish. Not only does this continue the minimal style, it also creates a flow that will encourage the eye to travel around the room uninterrupted.
Light It Up
Ok, so I may sound like I'm contradicting myself here, but when it comes to lighting, more is more!
Smaller kitchens are often naturally darker, so opt for lighting that is bright and plentiful. In a small space, it's best not to have anything too busy, that's why spotlights are a great choice.
The beauty of spotlights is that they can go anywhere, we love these under cabinet spotlights we fitted recently for a client: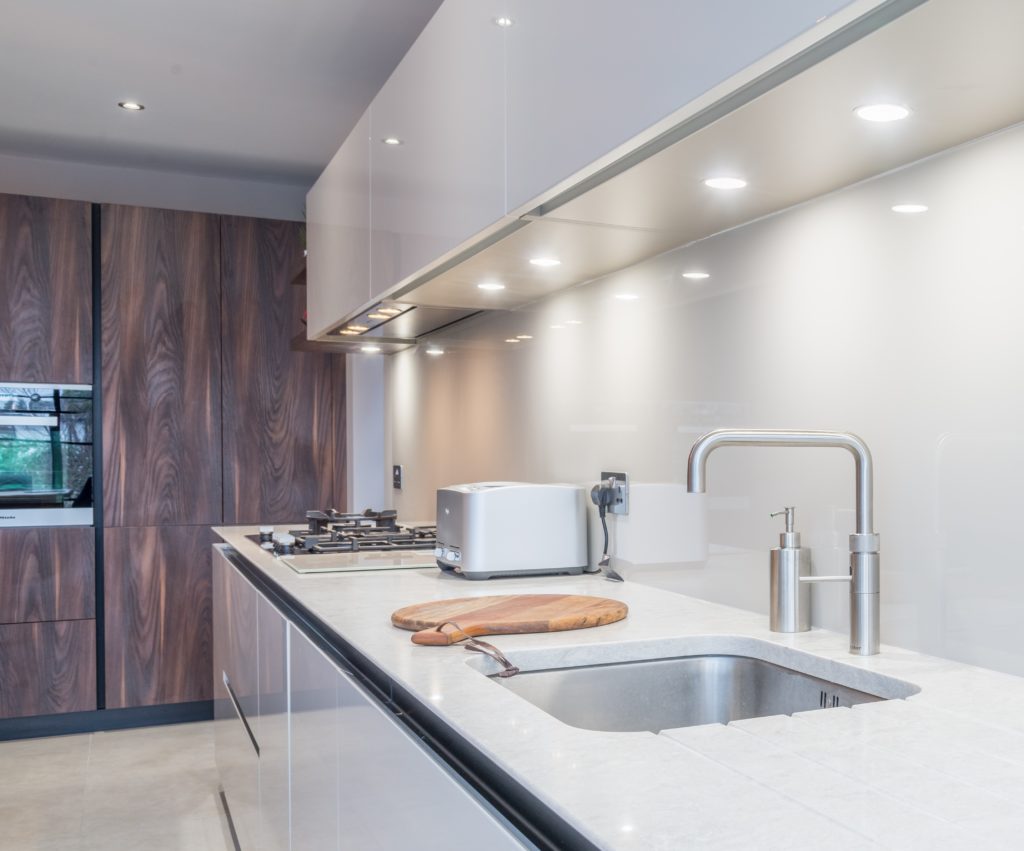 Contact Us for Small Kitchen Design
Whether you're after a traditional or modern kitchen design, we offer a range of kitchen styles and design options that are perfect for smaller kitchens. If you'd like to upgrade your smaller kitchen, but don't know where to start, just get in touch with our kitchen designers and we'll arrange a chat.
Call us on 0208 492 7508 or you can send us a message here.