Over the last few months, the nation has been making up for lost time. There's not an occasion we haven't celebrated, or a milestone that's not been toasted.
It's no surprise then, that the demand for a social kitchen is on the rise.
So, what makes a social kitchen, and what are the latest crowd-pleasers?
An Open Plan Kitchen Design?
The ultimate social kitchen doesn't need to be open-plan, but it certainly helps create that chatty vibe where guests feel free to mingle and relax. Your space should be multi-functional in its design, so that your breakfast and morning coffee dates are as welcoming as your dinner parties.
Don't Neglect Kitchen Storage
It probably doesn't sound relevant here, but think about it. A worktop choc-full of utensils, paperwork and food items makes for a stressful-feeling atmosphere. Smart kitchen storage is a must because clutter is a big no-no for making your loved ones feel at home.
Take a Seat
Within your kitchen design, the rule of thumb should be a seat for every member of the household, plus a couple of guests where space permits.
And we are talking about a 2021 kitchen here, so this shouldn't necessarily be around a formal dining table! Get creative and consider bar stools at islands and peninsulas, armchairs and window seats too. The perfect way to create a relaxed and chilled atmosphere!
Your new kitchen will undoubtedly be the talk of dinner (especially if you entrust one of our experts to help), but here are some additional extras that will really seal the deal.
Wine Fridge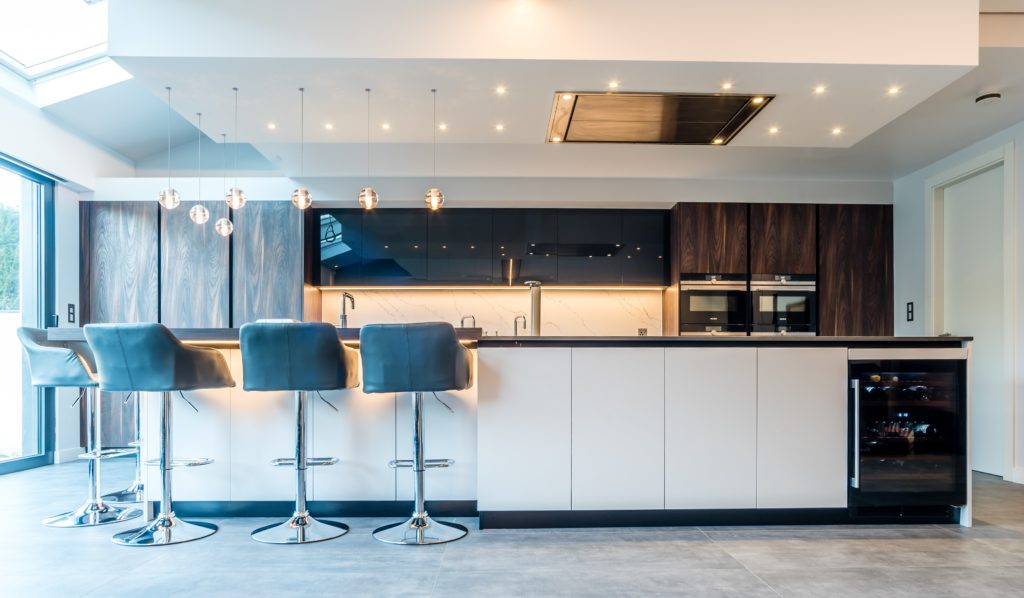 It's a wide known fact that keeping your wine at the correct temperature improves the taste, but the less you open your main fridge, the fresher your food remains too. When the drinks are flowing at dinner parties, a wine fridge placed on an island is the perfect addition.
Quooker Instant Boiling Water Tap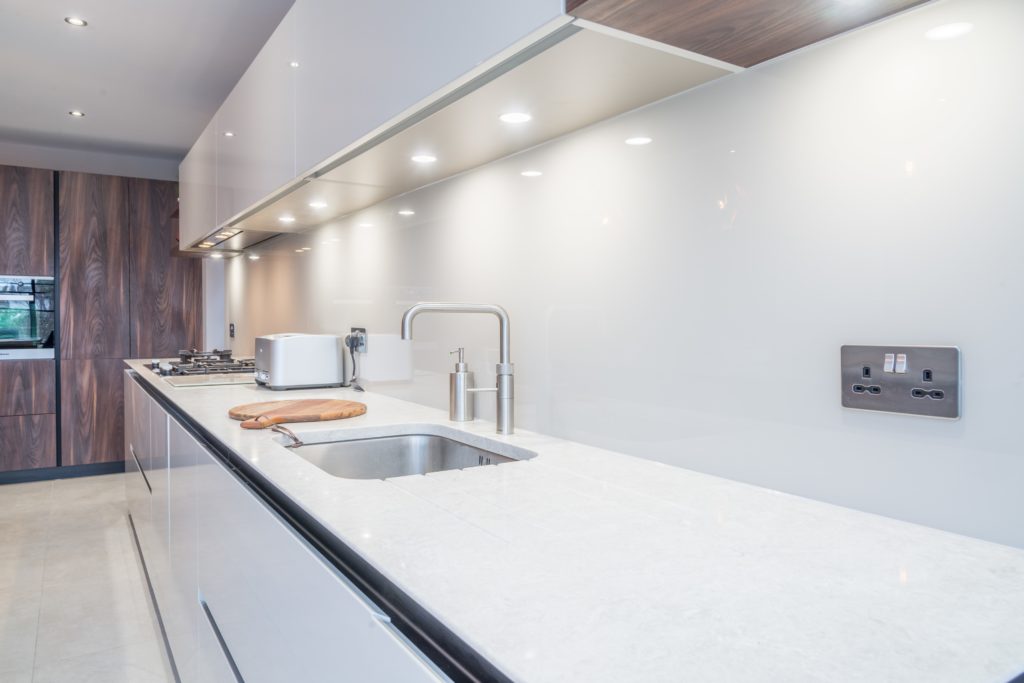 Not just boiling, but also ice-cold, filtered and sparkling water on tap. The Quooker instant boiling water tap is perfect for those popping in on the weekend for a cuppa or to save the kettle boiling disrupting your mealtimes, whilst you get to work on your best pasta dishes.
Coffee Machine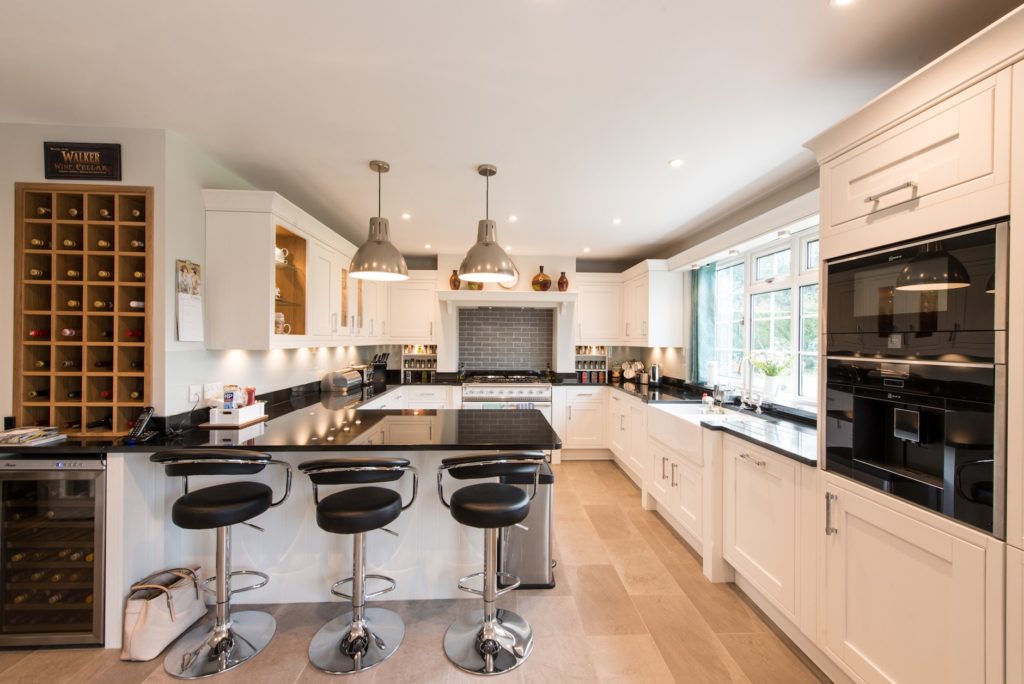 If you're big on coffee dates, a coffee machine will be the ultimate gadget for your kitchen. Opt for an integrated one for minimalism, yet maximum wow-factor.
Smart Technology
The future is at a click of a button. Kitchen renovations are a once in a decade purchase, and trust us when we say kitchens are moving quickly in the technology game. It's well worth investing in smart technology that can control all of your kitchen appliances with your voice or the click of a button.
Quiet Kitchen Appliances
Quieter kitchen appliances is a prominent yet often overlooked finishing touch. A dishwasher you don't need to talk over is essential to entertaining, and if you don't have space for a utility, a washing machine that doesn't sound like it's taking off is welcomed too!
Contact Glotech Kitchens for a New Kitchen Design
If you're thinking of making your kitchen more of a social space, get in touch with our kitchen designers today! We can discuss all of the possibilities within your kitchen space and we'll help you design your dream kitchen. Give us a call on 0208 492 7508 or you can send us a message here.