Check out your Instagram feed or flick through a home interiors magazine for kitchen inspiration, and you'll see designs in every colour imaginable.
Whilst this is great to get the creative juices flowing, it can seem a little overwhelming when you're trying to narrow down your kitchen colour combination shortlist.
But it's a really important decision, and it's about more than personal preference. Get it wrong, and you could be eating your cornflakes in a bad mood every morning, or much worse, deciding to splash out on another new kitchen way before you should need to.
Here are some key factors to consider that will help solve your kitchen colour conundrums.
How big is your kitchen?
Start your journey by working with what you already have. If your current kitchen is small and lacking in natural light, a dark coloured kitchen isn't going to be your best option. Opt for light shades and gloss cabinets for maximum light reflection.
If your kitchen is large, you may want to experiment with two-tone cabinets or worktops to break the area up. This works well if you have the space for a dark island against light cabinets like this: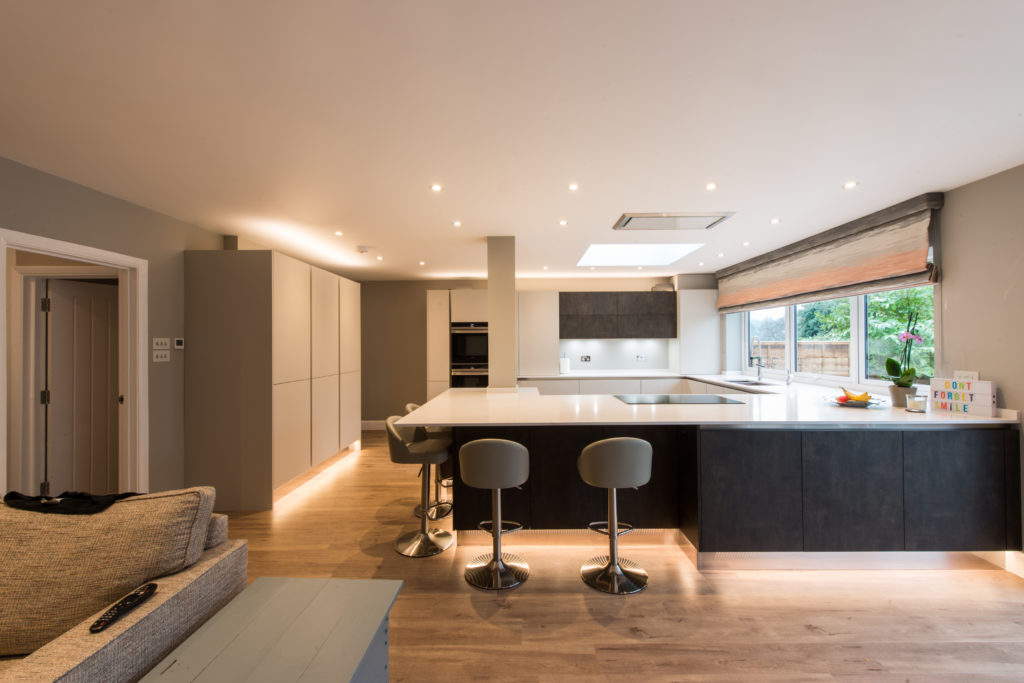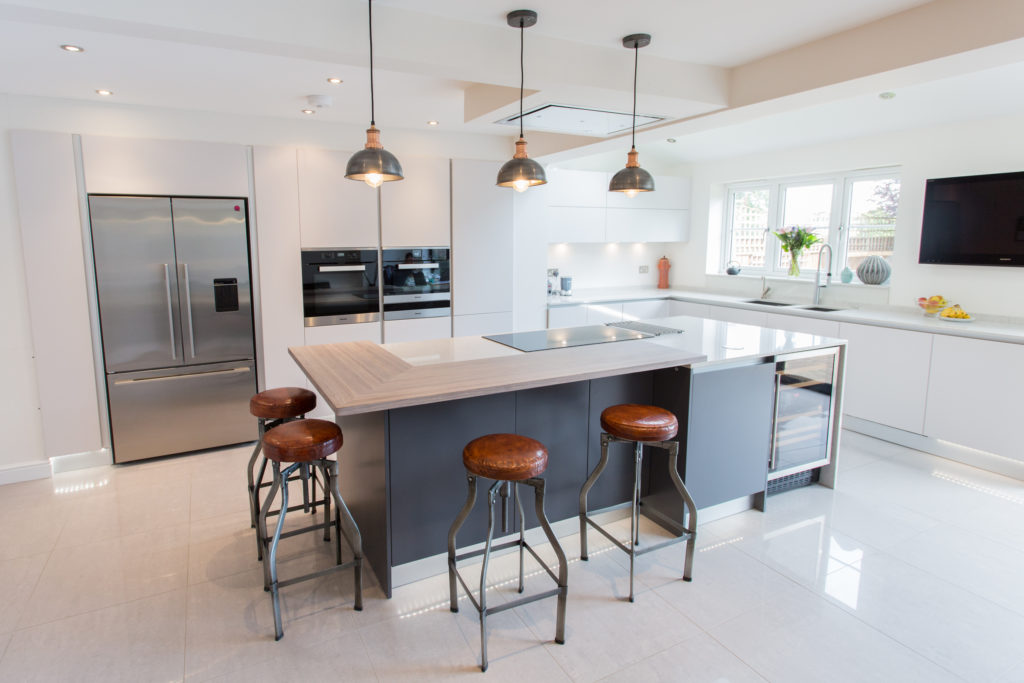 Great kitchen colour combinations are navy or slate grey with white, or deep sage green with cream. For something a little more unusual, we love both pale and darker berry hues teamed with a pale wood worktop.
Playing it safe
The best way to design a kitchen that lasts the test of time, and through trends, is to keep the colours on the most expensive and permanent parts of your kitchen neutral. So, choose classic shades for your kitchen furniture and worktops.
Add bold colours or trendy elements such as metal, wood or patterns to the items in your kitchen that are easier to update. Elements such as bar stools, lighting, feature walls and splashbacks are perfect ways to push the colour boundaries, and won't cost a small fortune to change if they go out of fashion.
You can let your imagination run wild with these additions. We designed and fitted these cool and colourful kitchens that showcase these ideas perfectly: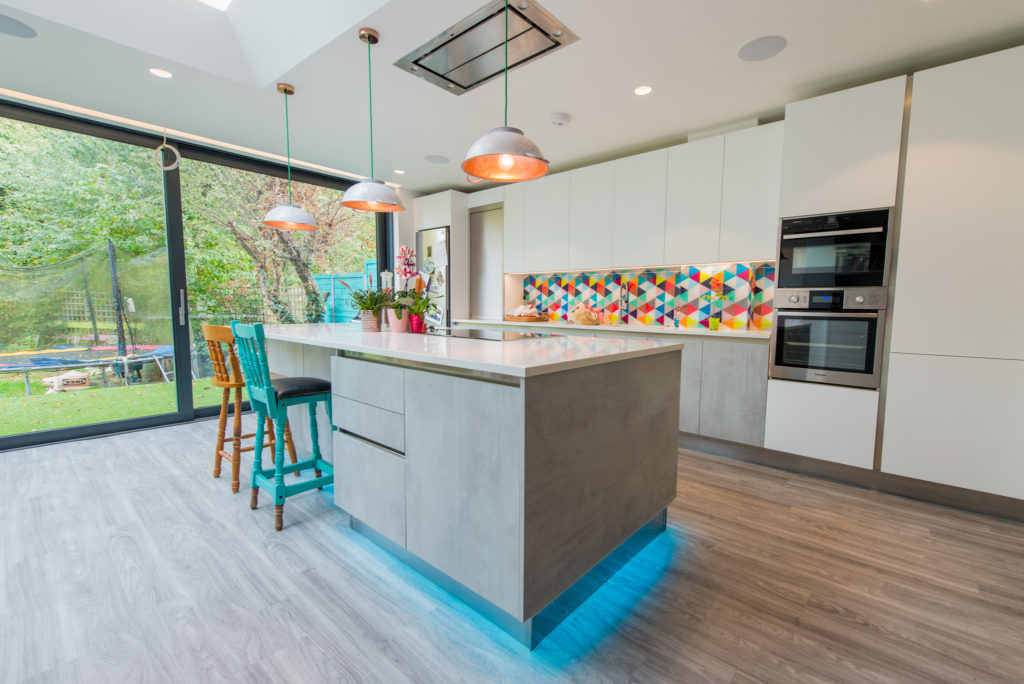 Colours for 2021
Grey remains super popular, and it's a great base colour for any kitchen. Grey kitchens are versatile, timeless and suit both traditional and modern styles.
But if you're looking for a newcomer in 2021, creams and browns are rising in popularity. There are some great shades like Mocha and Cappuccino that, when teamed with wooden worktops like walnut, create an inviting kitchen you'll want to sit in and enjoy with a coffee and cake!
Another top trend is incorporating metal into your kitchen; gold, brass, copper, and rose gold all work well for an injection of colour and luxury: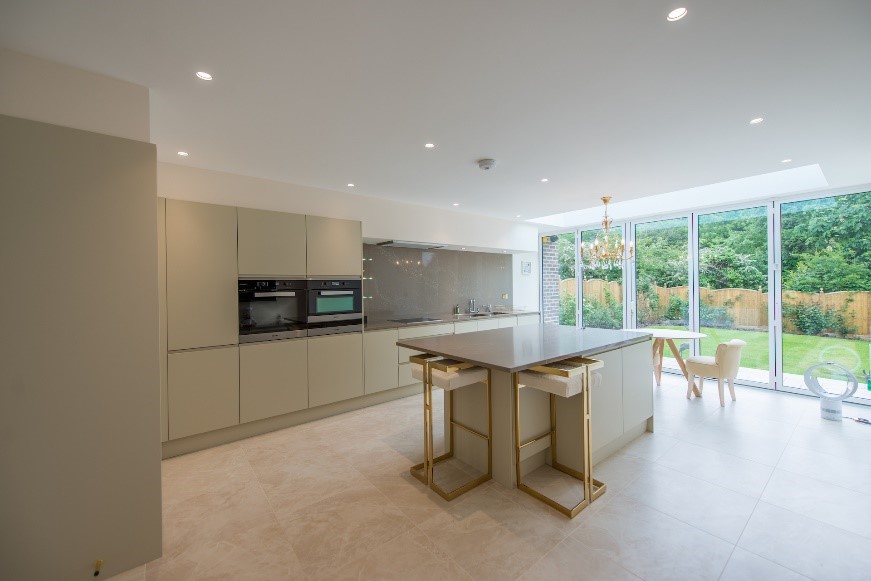 Let's Discuss Your Kitchen Colour Ideas
If adding colour to your kitchen is on your to-do list for this year, then why not get in touch for a chat? Our award-winning kitchen designers can help you come up with some kitchen colour ideas to complement your design.
Give us a call on 0208 492 7508 and our team will be happy to discuss your needs or you can send us an enquiry here.