The days of a kitchen solely being a place to prepare and eat food have long gone.
Now, especially in an era where – even post lockdown – we spend more time in our houses than we did before, the kitchen is playing a more pivotal role. It really is the hub of the home.
And now we're spending more time in our kitchens, it's vital that they're fit for purpose, both for us, and for our families.
So, if you're considering a family friendly kitchen, what should be top of your list?
Keep it hygienic
If you've been looking after your kids during the pandemic, chances are you'll have realised afresh just how easy it is for them spread mess around, especially in the kitchen.
Having easy to clean surfaces is a must, and there are fewer more important surfaces than the worktops, where food is prepared.
If you're looking for something that's easy to clean and disinfect, we'd suggest granite or quartz – super easy to keep clean, long lasting and stylish too.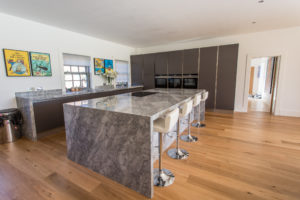 Sufficient storage
If your kitchen is the honeypot around which your family gathers, it's vital to have ample storage space. You need a kitchen that allows you to both squirrel things away, and keep the place looking neat and tidy, even when the kids descend on it.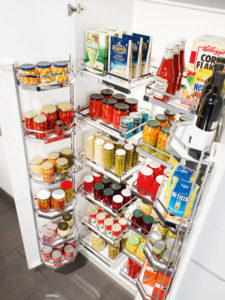 Multi-purpose space
A space to do homework, a breakfast bar, plenty of room for people to spread out and spend time together should all be considerations.
If all you can do is cut vegetables and cook, then your kitchen's not really ticking the 'hub of the home' box.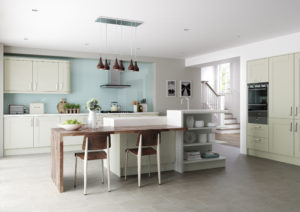 Safety-first
It's fair to say that the kitchen is one of the most hazardous rooms in the house, and if you're not careful, you'll end up designing something far more dangerous than you ever anticipated.
A slip-proof flooring is very sensible, as are softened edges on your worktops, while safety latches on the cupboards will keep the inquisitive hands of toddlers away from crockery and cutlery.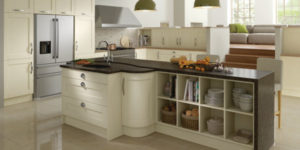 Want some inspiration? Click here to check out our recent projects.