When we meet with clients to design their new kitchens, they can start by feeling a little overwhelmed.
It's hard to picture the final results and just how seamlessly the small things come together to create their dream kitchen.
It often helps to take a look at our showroom displays and ranges. Another important source of inspiration is our previous projects. With this in mind, take a look at this project we've recently completed that ticks a lot of the popularity boxes.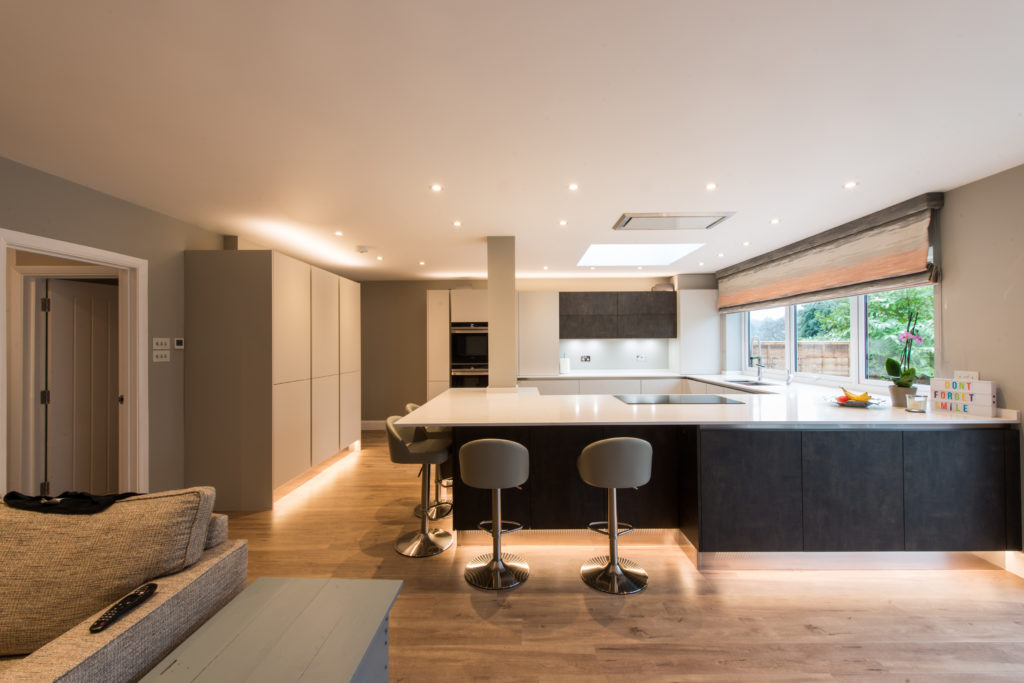 The client was very clear with the outcome they wanted from their kitchen remodel from the initial design brief. They wanted a functional yet stunning contemporary kitchen, where storage was heavily considered throughout.
Because maximising storage space was essential, we ensured bottom and top units throughout the kitchen used every inch of space available, but carefully considered the design, so it didn't feel cluttered.
This kitchen range is one of our popular Italian suppliers called Arredo3. The light finish is Kali Fango in Matt, and the darker is Kali Vulcano which is textured.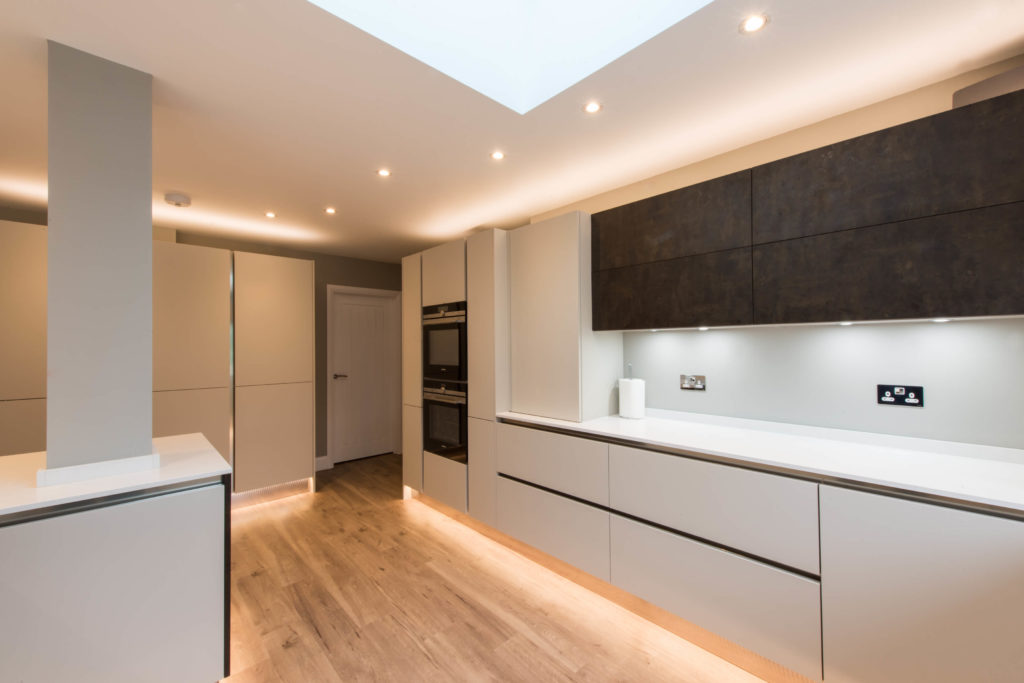 These darker units offer a different aesthetic with their texture and a unique feel that adds personality and charm to this ample open space. The contrasting pure white quartz with a matching upstand complements the cabinetry beautifully.
Keeping the focus on functionality, we included bespoke storage options that made the most of the available space. It's a simple factor of the kitchen design, but it's one that the clients are still grateful for, years down the line.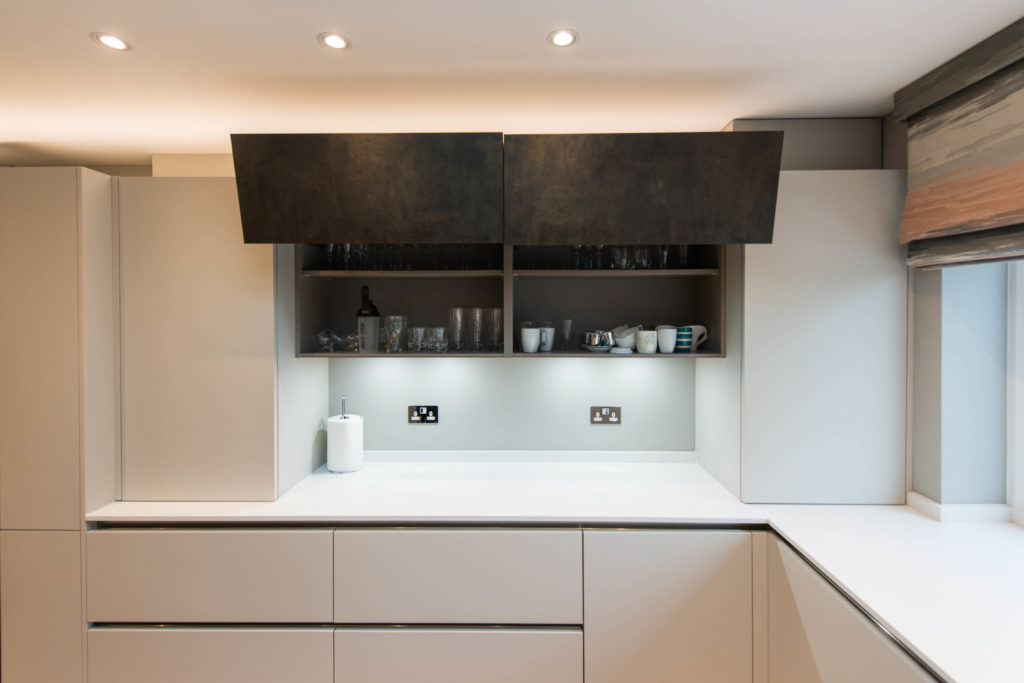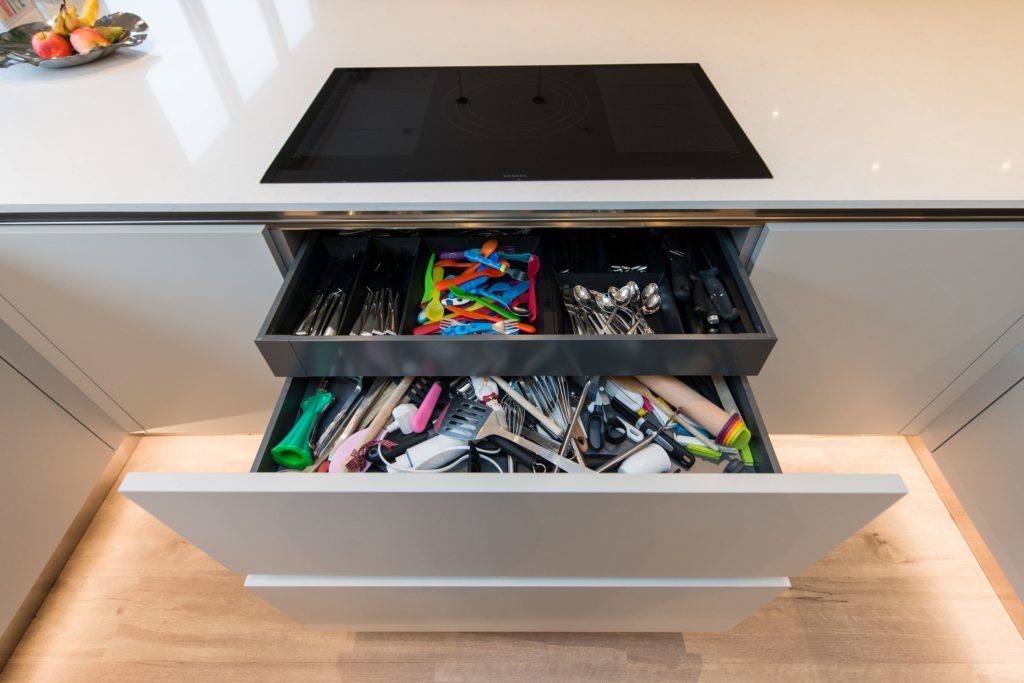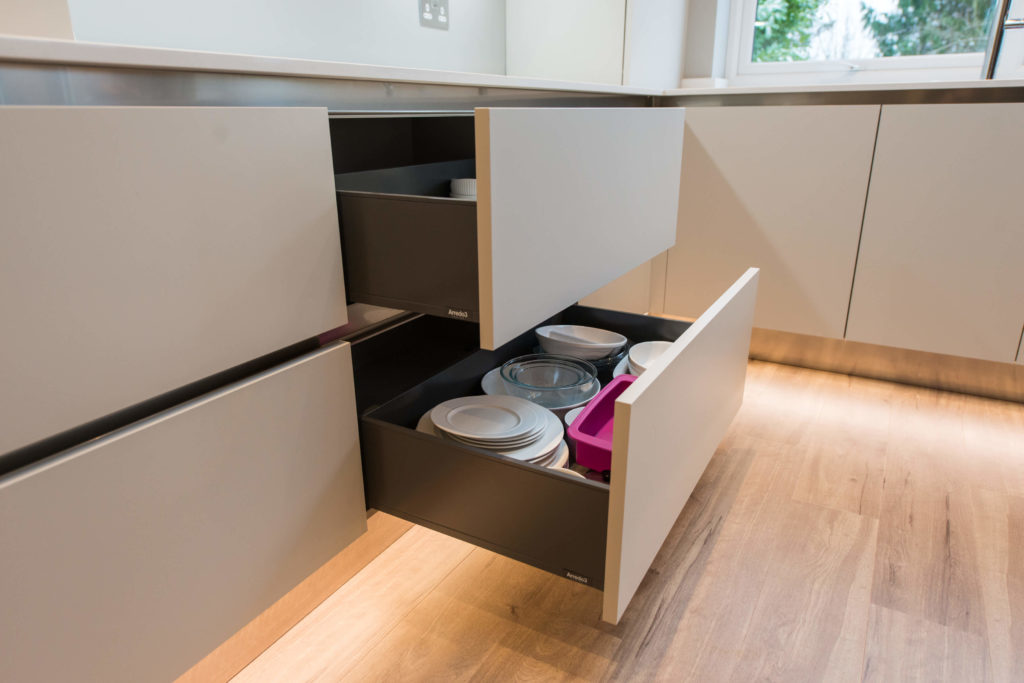 You'll be amazed at how these functional drawers revolutionise how you use your kitchen, and the LED lighting above the units and on the plinth adds to the finish of this stunning family space.
An open-plan kitchen nearly always needs to be multifunctional too, so try not to skimp on appliances, and choose ones that complement the space. For example, consider a hob with a downdraft extractor will eliminate cooking odours travelling around the home, and quieter appliances that don't disrupt a central area.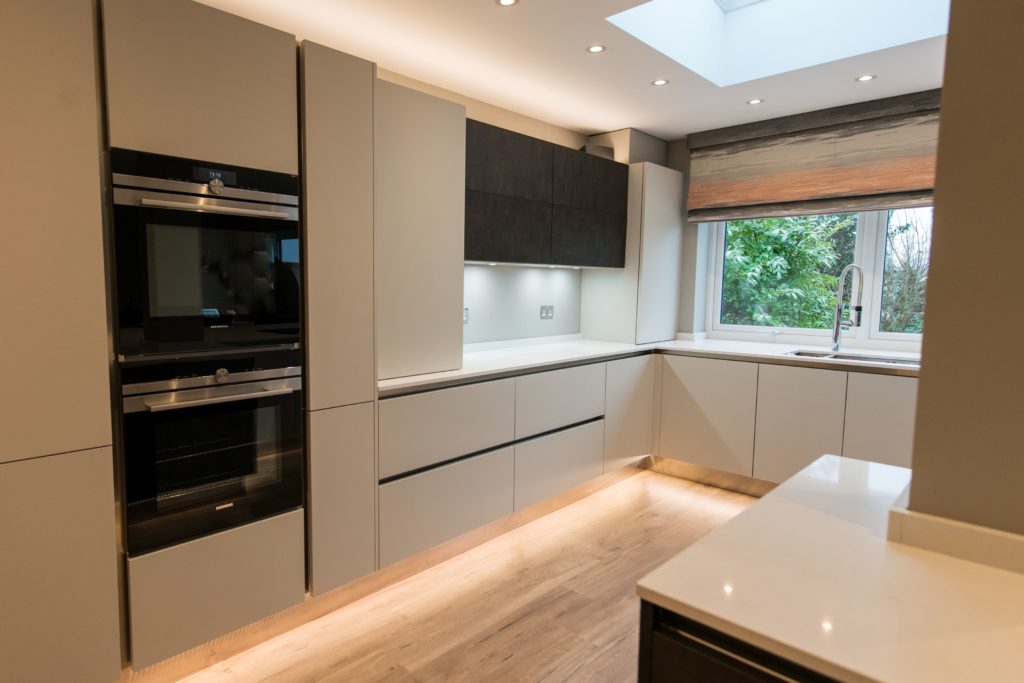 The appliances used in this kitchen are: Two single ovens (one with a microwave function) and a flex induction hob, both Siemens, a reliable and trustworthy brand. The Ceiling Extractor from Air Uno is made in stainless steel and white glass.
See more stunning photos of this kitchen project here.